Amnesty International Jersey Group
Membership Number: AJC181
Amnesty International Jersey Group is active and vibrant. Affiliated to Amnesty International British Section, we are dedicated to uphold the Charter of Human Rights, to campaign for the release of prisoners of conscience (in particular the monks of Drapchi Prison in Tibet) and to oppose torture and the death penalty. The Jersey Group raises awareness locally, as well as funds to assist the British Section: annual highlights are our high profile, week long Film Festival with expert speakers and sessions for schools, and our popular "Tour de Freedom" Cycle Ride.
Coin au Soleil
Clos du Mont Arthur
St Brelade
JE3 8AH
t: 01534 725801
e: contact@amnesty.org.je
w: http://www.amnesty.org.je
Treasurer: Patrick McCarthy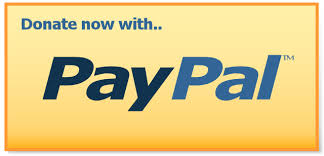 Make a Donation
If you would like to donate money to Amnesty International Jersey Group please select an amount below.
All donations are anonymous and securely handled for The Association of Jersey Charities by Paypal. Please contact the administrator if you would like to inform the charity of your identity or if you have any additional questions.