Congratulations
to the 52 Member Charities which received a 50@50 award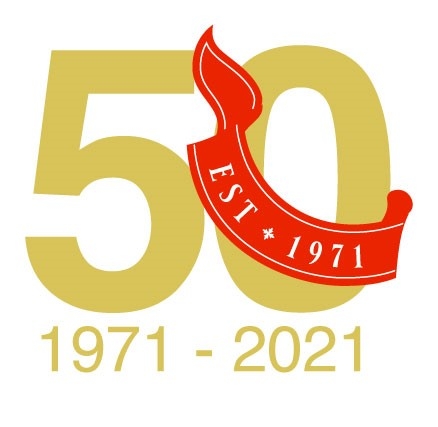 Our closing event after a packed year of celebrations for the AJC 50th Anniversary Year.
It was great to see so many 50@50 award recipients, for our 'closing' event for the AJC 50th anniversary year, and the 50@50 campaign.

And our grateful thanks to Jersey Heritage Trust, for the wonderful setting of the Jersey Museum, and to the amazing crew from Beresford Street Kitchen, who kept us fed and watered with such professionalism!
Also thanks to Paul Watson of
https://www.paulwatsonphotography.com/
for the fab photos! And Stage2 Productions for the big screen visuals.
And of course to His Excellency, Sir Stephen Dalton and Lady Anne Dalton for taking time out of their busy schedule to come along and give a speech of thanks to the stars of show – you, the charities!
And a final thank you to Marie du Feu, our Grants Officer, who drove this campaign from beginning to end! A great success story, well lots of success stories actually – see here for some of the reports from the lucky recipients of a #AJC50at50 award!
This event sees us on our journey forwards!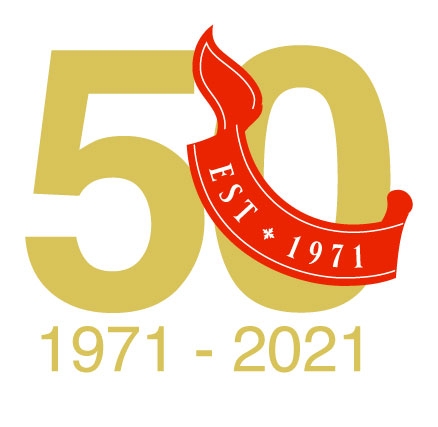 52 local charities get funding award as part of major AJC anniversary '50@50' initiative
52 island charities spanning the arts, wellbeing, disability, young people, community support and conservation are to benefit from awards courtesy of the Association of Jersey Charities (AJC) as part of a major £0.5 million initiative launched by the organisation as part of its 50th anniversary this year.
The '50@50' scheme was launched in July for AJC members, with the intention of awarding £10,000 to 50 charities, with funding coming from the gains accrued to date through the AJC's prudent management of a private donation.
In applying for the awards, charities had to explain how they make a measurable difference in the local community and how they fulfil the AJC's key objectives of encouraging collaboration, innovation and sustainability in the charity sector. Most importantly, applicants had to explain how £10,000 would make a difference to their charity.
The response to the initiative was so positive and the standard of entries so high, that eventually, following a process of rigorous and independent judging, 52 charities were given awards. They were:
Arts, Culture and Heritage: Art in the Frame, Jersey Arts Centre, Music in Action, Societe Jersiaise
Children, Young People and Families: 7 (Overseas) ATC, Brighter Futures, Caring Cooks of Jersey, CentrePoint Trust, Friends of Mont a L'Abbe School, Jersey Child Care Trust, Jersey Scouts Association, NSPCC, Philip's Footprints
Community Support: Community Savings, Freedom Church Jersey, Good Companions, Jersey Employment Trust, Jersey Lifeboat Association, Jersey Women's Refuge, Liberate, Salvation Army, Sanctuary Trust, St Paul's Centre, Words & Numbers Matter
Conservation and the Environment: Jersey Beekeepers Society, Jersey Biodiversity Centre, Marine Conservation Jersey
Disability or Impairment: Beachability, BSK, Dementia Jersey, Driveability, Enable, Headway, Healing Waves, Jersey Brain Tumour Charity, Jersey Sports Association for the Disabled, Les Amis, Maison des Landes, Motor Neurone Disease Jersey, Parkinsons Jersey
Health and wellbeing: Age Concern, Jersey Action Against Rape, Jersey Eating Disorders Support, Jersey Recovery College, Lymphoedema Jersey, Macmillan Jersey, Mind Jersey, Neil Hussey Heart Charity, Oxygen Therapy Centre, Pain Support, Variety Sailing Trust, Wetwheels
A number of recipients of the awards recently attended a celebratory reception, featuring a special 'AJC 50th anniversary' cake baked by the team at Beresford Street Kitchen.
Marie du Feu, Grants Committee Chairman of the Association of Jersey Charities, said:
"This is the largest single funding initiative the AJC has ever done and forms a focal point of our 50th anniversary celebrations. After the challenging year Jersey's charity sector has had, we thought it was a good use of the proceeds from the private donations we manage to use this as an opportunity to provide some significant funding to a cross section of local charities – it's an initiative that will see more than half a million pounds pumped into diverse local causes, big and small, right across the community.
"The response we had was incredible and it was exceptionally difficult to assess all the submissions. Ultimately, it was impossible to stick to 50 deserving charities and it was decided to make 52 awards, all of them making an extremely strong case for the funding and evidencing the significant impact they make. Interestingly, around one third of those receiving awards were charities who had never applied to the AJC for funding before, whilst a number of smaller charities were also successful. We'll be following the impact of these awards over the coming months, but there's no doubt that this injection comes at a crucial time for Jersey's charity sector."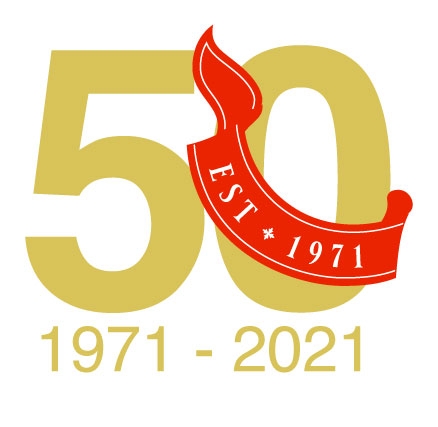 50 at 50 award recipients given a day to take over the AJC Facebook page.
All 52 recipients of a 50 at 50 award can choose a Wednesday throughout 2022 to have all the content on the AJC Facebook page made available to them. It can be to publicise their work or a planned event, to raise funds, or raise awareness. There will be extensive publicity on all AJC social media, pointing people to each 'Charity of the Week' posts.