Jersey Association for Youth & Friendship
Membership Number: AJC10 / Registered Charity Number: 143
The Jersey Association for Youth and Friendship was formed to provide homes for young people who, through no fault of their own, have nowhere to live. Each house has a resident caretaker and there is a trained counsellor who provides practical and emotional support. there is a co-operation and affiliation with other associations and organisations with similar objectives. The Association relies on its Appeals Committee, a loan from the States and the low rental from the residents. It is also supported by donations and its fundraising is sponsored by Moore Management.
The Annual fundraising events are the Open Gardens, a Sponsored (horse) Ride and a Bridge Day.
The Open Gardens and the Ride are both labour intensive so we are always looking for voluntary helpers. If you feel you can help please contact Samantha Churchill at the stated address/telephone number.
Jeune House
32 Havre Des Pas
St Helier
JE2 4UL
t: 07797 716575
e: jayf1961@gmail.com
Chairman: Celia Jeune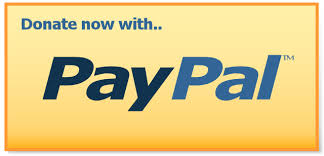 Make a Donation
If you would like to donate money to Jersey Association for Youth & Friendship please select an amount below.
If you are a Jersey tax payer, and your donation is for £50 or more, you can claim an extra 25% for your chosen charity. Click here for instructions on how to do this.
All donations are anonymous and securely handled for The Association of Jersey Charities by Paypal. Please contact the administrator if you would like to inform the charity of your identity or if you have any additional questions.