Abbeyfield Jersey Society
Membership Number: AJC105
Abbeyfield is a federation of voluntary local societies each with charitable status, which set up and manage family sized houses, where seven to nine elderly people have their own bed sitting room. Residents furnish their own room, lead their own lives and come together for the main meals of the day, which are prepared by a resident housekeeper.
The aim is to give security and companionship to elderly people who would otherwise be living alone, who no longer feel able to lead the almost independent life of a private house or flat, but do not want or need the full support of an old Persons' Home.
Abbeyfield House
Nelson Avenue
St Helier
JE2 4PD
t: 01534 720251
f: http://www.facebook/abbeyfieldjersey
e: abbeyfieldjersey@gmail.com
w: http://www.abbeyfieldjersey.co.uk
Administrator: Jill Gurd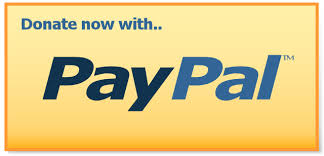 Make a Donation
If you would like to donate money to Abbeyfield Jersey Society please select an amount below.
All donations are anonymous and securely handled for The Association of Jersey Charities by Paypal. Please contact the administrator if you would like to inform the charity of your identity or if you have any additional questions.