EYECAN - Jersey Blind Society since 1886
Membership Number: AJC109 / Registered Charity Number: 244
EYECAN is Jersey's only charity focused solely on supporting Islanders with sight impairment. We work closely with all age groups, from infants through to the elderly, enabling people and their families to benefit from social events, activities and tailored support.

It is a partnership approach that ensure those affected by sight impairment are empowered to attain or retain independent living and achieve inclusion in the workplace and society.

Services we offer include advice and support, mobility, rehabilitation, IT training, advocacy, daily living advice, children's events, activities, social club, support group and more.
Volunteer Role
The Westlea Centre is open as a Social Club twice per week providing a hot three course lunch, friendly chat, raffle, bingo, quiz and other activities. There is also an Activity Day once a week for those with interest in arts and crafts or gardening.
Volunteers offer practical help, such as providing transport, serving meals, washing up and more over our three social days.
To find out more about what we do, the support we provide and how you could help, please call us on 864689.
Volunteer Commitment
Tuesday, Wednesday or Thursday we have various roles available depending on how much time you have between the times of 9.30am until 3.00pm.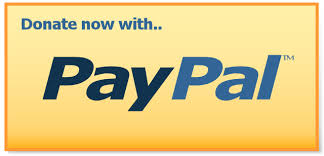 Make a Donation
If you would like to donate money to EYECAN - Jersey Blind Society since 1886 please select an amount below.
If you are a Jersey tax payer, and your donation is for £50 or more, you can claim an extra 25% for your chosen charity. Click here for instructions on how to do this.
All donations are anonymous and securely handled for The Association of Jersey Charities by Paypal. Please contact the administrator if you would like to inform the charity of your identity or if you have any additional questions.