Freeda Jersey
Membership Number: AJC112 / Registered Charity Number: 135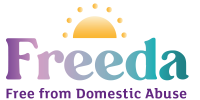 Freeda, provides a confidential and exclusively independent service to women and children fleeing domestic abuse including violence. We provide emotional and practical support to women and children in the community. We offer a Safe Home provision which is registered for 22 women and children at any one time. We are able to accommodate women and children with accessibility needs, women with domestic pets and children (including boys up to the age of 18) . Freeda offers a 24/7 helpline and the Safe Home is accessible with trained staff 24 hours a day every day. Freeda provides an extensive preventative community engagement programme across Island schools, professional organisations , corporates and banks.
Volunteer Commitment
As much or as little as the volunteer can give.
Make a Donation
If you would like to donate money to Freeda Jersey please select an amount below.
If you are a Jersey tax payer, and your donation is for £50 or more, you can claim an extra 25% for your chosen charity. Click here for instructions on how to do this.
All donations are anonymous and securely handled for The Association of Jersey Charities by Paypal. Please contact the administrator if you would like to inform the charity of your identity or if you have any additional questions.