Family Nursing & Home Care (Jersey)
Membership Number: AJC115 / Registered Charity Number: 345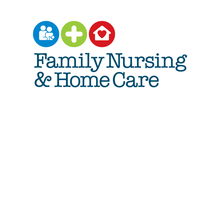 Family Nursing & Home Care is a Jersey charity. We raise money through donations, fundraising activities and legacies and we are contracted by the Government of Jersey for the provision of services. Our ethos is to help islanders start well, live well and age well.

We provide expert prenatal and parental care and we support children, young people, families and the members of our community who need healthcare or support in their homes. Our services range from the Baby Steps programme, Community Children Nursing, School Nursing, District Nursing, Health Visiting, Home Care, Rapid Response and Reablement, Palliative Care and end of life care.

Kindness is a priority: to our patients, clients, partners and each other. Our nurses and colleagues work with islanders to understand their needs, applying our expertise to deliver the best possible care with dignity at the core of our service. We have the courage to do things differently and strive to provide innovation and new levels of care to the community.

With over 100 years of experience in providing care across Jersey, our carers have earned the trust of our community.

Volunteer Commitment
As much or as little time as you can spare.


Make a Donation
If you would like to donate money to Family Nursing & Home Care (Jersey) please select an amount below.
If you are a Jersey tax payer, and your donation is for £50 or more, you can claim an extra 25% for your chosen charity. Click here for instructions on how to do this.
All donations are anonymous and securely handled for The Association of Jersey Charities by Paypal. Please contact the administrator if you would like to inform the charity of your identity or if you have any additional questions.