RNLI Jersey Lifeboat Guild
Membership Number: AJC124 / Registered Charity Number: 014
The R.N.L.I. Jersey Lifeboat Guild is a branch of the fund- raising section the Royal National Lifeboat Institution. The R.N.L.I. relies totally on voluntary contributions and volunteer crew men and the sole aim of the Guild is to fund boats and equipment for the saving of lives at sea.
Volunteer Role
The Guild exists to support the work of the RNLI and its aim is primarily fundraising. New Members are invited to join by existing Committee Members under their sponsorship.
Volunteer Commitment
Members are expected to help with at least three functions during a calendar year in addition to helping in the RNLI Shop on the Albert Quay on an occasional basis and to attend two Committee meetings per year as well as the Annual General Meeting.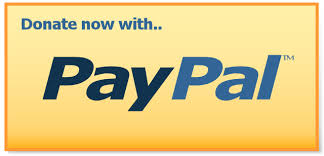 Make a Donation
If you would like to donate money to RNLI Jersey Lifeboat Guild please select an amount below.
All donations are anonymous and securely handled for The Association of Jersey Charities by Paypal. Please contact the administrator if you would like to inform the charity of your identity or if you have any additional questions.