Parkinson's UK, Jersey Branch
Membership Number: AJC143 / Registered Charity Number: 143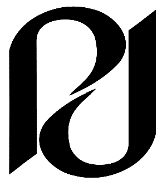 To try and improve the quality of life of those suffering from Parkinson's and their carers. To educate and raise awareness of the public and to support research into Parkinson's.

We fund and organise many activities including weekly keep fit and neuro-active classes, a boxing class and a music/vocal therapy singing group as well as a variety of other therapeutic activities.  The Branch organises a monthly lunch for members, carers and supporters and other outings from time to time.

Regular fundraising takes place, which includes, supermarket collections, raffles and sale of used stamps and old coins.  We also rely on the donations from generous Islanders and local businesses and we are always very thankful for the public's support.

The Branch has nearly 200 members, made up of patients, carers and supporters.  Our Branch is run by a group of hard-working and dedicated volunteers.

Volunteer Commitment
A few hours occasionally.
Make a Donation
If you would like to donate money to Parkinson's UK, Jersey Branch please select an amount below.
If you are a Jersey tax payer, and your donation is for £50 or more, you can claim an extra 25% for your chosen charity. Click here for instructions on how to do this.
All donations are anonymous and securely handled for The Association of Jersey Charities by Paypal. Please contact the administrator if you would like to inform the charity of your identity or if you have any additional questions.