Motor Neurone Disease Association
Membership Number: AJC149 / Registered Charity Number: 043
Our priorities are: Patient Care, Creating Public Awareness and Fundraising.We can help with funding specialist equipment and services to meet the needs enabling patients to remain in their own home for as long as possible. We also help fund research into MND to learn more about the disease and help find treatments and hopefully one day a cure.
Volunteer Role
We have a team of trained Association Visitors who provide information, advice and support.
Volunteer Commitment
1 hour per week and 1 committee meeting every eight weeks.
1 Clos Royale
La Rue de la Ville es Renauds
Grouville
JE3 9DF
t: 01534 855911
e: janine@chrisborny.com
w: http://www.mndassociation.org/jersey
Hon. Secretary: Mrs Janine Borny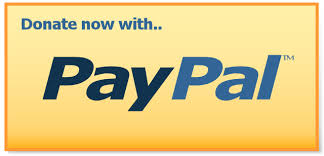 Make a Donation
If you would like to donate money to Motor Neurone Disease Association please select an amount below.
All donations are anonymous and securely handled for The Association of Jersey Charities by Paypal. Please contact the administrator if you would like to inform the charity of your identity or if you have any additional questions.