Citizens Advice Jersey
Membership Number: AJC156 / Registered Charity Number: 020
The Jersey Citizens Advice Bureau was established in 1978. The aims of the Citizens Advice Bureau are:

- to ensure that individuals do not suffer through lack of knowledge of their rights and responsibilities or of the services available to them; or through an inability to express their needs effectively and equally

- to exercise a responsible influence on the development of social policies and services, both locally and nationally.

The Citizens Advice service is independent and provides free, confidential and impartial advice to everyone, regardless of race, sex, disability or sexuality..

The local office is a member of the National Association of Citizens Advice.
Volunteer Commitment
A regular commitment of 6 hours per week.
The Annexe
St Paul's Community Centre
St Paul's Gate, New Street
St Helier
JE2 3WP
t: Freephone 0800 735 0249
f: (01534) 617508
e: advice@cab.org.je
w: http://www.cab.org.je
Chief Officer: Malcolm Ferey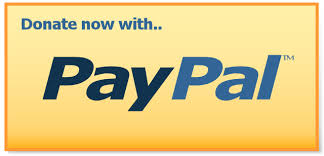 Make a Donation
If you would like to donate money to Citizens Advice Jersey please select an amount below.
If you are a Jersey tax payer, and your donation is for £50 or more, you can claim an extra 25% for your chosen charity. Click here for instructions on how to do this.
All donations are anonymous and securely handled for The Association of Jersey Charities by Paypal. Please contact the administrator if you would like to inform the charity of your identity or if you have any additional questions.