Jersey Assoc for the Provision of Holidays for Former Prisoners of Conscience
Membership Number: AJC194 / Registered Charity Number: 245
To provide holidays in Jersey for persons who have been recognised as having been prisoners of conscience and /or who have been subjected to torture - as recognised by Amnesty International or the Medical Foundation for the Care of Victims of Torture. Our guests are bona fide torture survivors and former prisoners of conscience, who are now living as refugees in the UK. Most are highly educated former professionals, surviving in meagre and often harsh circumstances, who benefit enormously from the short breaks we offer. All are a delight to meet and involvement in this charity is hugely rewarding as well as extremely interesting and thought provoking. Anyone who would like to know more about us can contact me on cozcrill@gmail.com or by phone at 852226.

Coin au Soleil
Le Clos du Mont Arthur
St Brelade
JE3 8AH
t: 01534 725801
e: mccarthy3600@gmail.com
assistant Treasurer: Patrick McCarthy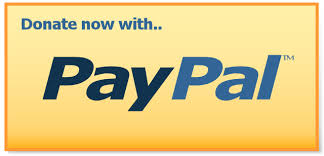 Make a Donation
If you would like to donate money to Jersey Assoc for the Provision of Holidays for Former Prisoners of Conscience please select an amount below.
If you are a Jersey tax payer, and your donation is for £50 or more, you can claim an extra 25% for your chosen charity. Click here for instructions on how to do this.
All donations are anonymous and securely handled for The Association of Jersey Charities by Paypal. Please contact the administrator if you would like to inform the charity of your identity or if you have any additional questions.