Community Savings Ltd
Membership Number: AJC211
Community Savings is able to help the increasing number of financially or socially disadvantaged Jersey residents, by providing access to basic financial services that most of us take for granted but from which many are excluded.

The charity goes further than simply providing account services as it aims to tackle financial issues encountered by islanders so they can successfully manage their money before facing a financial crisis.

Community Savings offers an approachable and friendly service where they take the time to listen and support members. They do this by providing ongoing guidance and advice to help members manage their monthly budget and savings. They are also able to offer small emergency funding or loans and run Financial Education courses to local schools and organisations.

Opening hours are between 9.30 a.m. to 12.30 p.m., Tuesdays, Wednesdays, Thursday and Fridays. T o find out how to become a member, support the charity or volunteer please contact the Administrator.
Volunteer Role
We welcome CASHIERS, ADVISERS and ADMINISTRATORS, to provide increased levels of assistance to our members. Banking or general business experience would be ad advantage but not essential. If you have common sense, a caring attitude and believe you may be suitable and wish to contribute to the development of the business, for the benefit of our society, please contact 737555 or alternatively, write to the Chairman or e-mail him at brian@communitysavings.org.je, attaching a copy of a short CV.
Volunteer Commitment
We greatly value our volunteers and offer an induction and training. The time required in respect of the available voluntary positions is very flexible and in most cases could be anything from just one morning a week.
Commercial House
2 Commercial Street
St Helier
JE2 3RU
t: 01534 737555
e: office@communitysavings.org.je
w: http://www.communitysavings.org.je
Executive Chairman: Brian Curtis MBE, FCIB, FIoD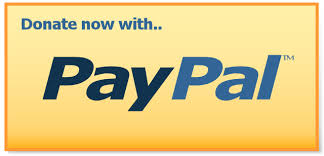 Make a Donation
If you would like to donate money to Community Savings Ltd please select an amount below.
All donations are anonymous and securely handled for The Association of Jersey Charities by Paypal. Please contact the administrator if you would like to inform the charity of your identity or if you have any additional questions.