Meals on Wheels (Jersey) Society
Membership Number: AJC244
To deliver hot meals to people in their homes.
Volunteer Role
Dishing up food prepared in General Hospital Kitchens, Tues, Wed, Thurs & Fri 9-11.30am at Overdale Hospital. Driving and delivering fortnightly, approx 11.45am - 1.15pm
Volunteer Commitment
3 hours on a rota or 1 and half hours fortnightly.
Le Vieux Magasin
Rue de la Piece Mauger
Trinity
JE3 5HW
t: 01534 853737
e: mowjersey@gmail.com
Organising Secretary: Mrs Anne Eastham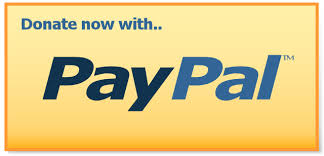 Make a Donation
If you would like to donate money to Meals on Wheels (Jersey) Society please select an amount below.
All donations are anonymous and securely handled for The Association of Jersey Charities by Paypal. Please contact the administrator if you would like to inform the charity of your identity or if you have any additional questions.