National Trust for Jersey
Membership Number: AJC246 / Registered Charity Number: 028
To permanently safeguard sites of historic and natural beauty for the benefit of the Island.
Volunteer Role
To assist at Le Moulin de Quetivel by welcoming visitors and assiting in the small shop. To assist in The Elms walled garden with the maintenance of the vegetable garden, wild flower garden and orchard. To assist in the office with general admininstrative duties: filing, photocopying, research, special projects etc.
Volunteer Commitment
3 hours every two weeks at Le Moulin de Quetivel. Other activities by agreement.
The Elms
La Cheve Rue
St Mary
JE3 3EN
t: 01534 483193
e: sarah@nationaltrustjersey.je
w: http://www.nationaltrust.je
Fundraising Manager: Sarah Hill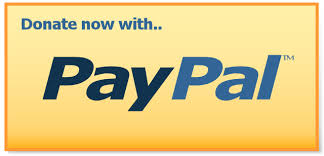 Make a Donation
If you would like to donate money to National Trust for Jersey please select an amount below.
All donations are anonymous and securely handled for The Association of Jersey Charities by Paypal. Please contact the administrator if you would like to inform the charity of your identity or if you have any additional questions.