Jersey Association for Spina Bifida & Hydrocephalus
Membership Number: AJC25
The Jersey Association for Spina Bifida and Hydrocephalus was formed in 1968 and incorporated in the Royal Court in 1973. The Association is established for charitable purposes in the care, welfare, treatment and education of persons suffering from Spina Bifida or Hydrocephalus, as well as encouraging research which would be to the benefit of such persons. The Association has a small membership which is made up almost entirely of disabled adults or families with disabled children. Fund-raising activities include car boot sales, supermarket collections and donations from local businesses. We also hold a "Santa'a Collection" just before Christmas each year. The Committee is also made up from member families. It meets once a quarter, with an Annual General Meeting in May or June. A Yearbook is pubished each year and used as part of our promotional material.
Volunteer Role
The Association would benefit greatly from help with car boot sales, public collection days at a supermarket, or with the Santa Collections. Ideally, helpers would be prepared to organise an event themselves, so as to reduce the pressure on the disabled members and their families.
Volunteer Commitment
Variable - could be one event a year. We do not have on-going events.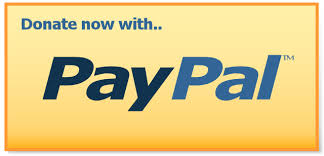 Make a Donation
If you would like to donate money to Jersey Association for Spina Bifida & Hydrocephalus please select an amount below.
All donations are anonymous and securely handled for The Association of Jersey Charities by Paypal. Please contact the administrator if you would like to inform the charity of your identity or if you have any additional questions.