Inclusion Project (The)
Membership Number: AJC283 / Registered Charity Number: 382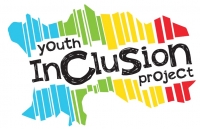 Sessional Staff:
The project employs 5 sessional staff
Volunteers:
There are 15 volunteers
Information about the Youth Inclusion Project
The Youth Inclusion Project is an Island wide project that provides opportunities for young people with special needs to access generic or specialist Youth Service Provision. It currently offers opportunities for young people who may either be on the Autistic Spectrum, have a learning difficulty, a physical difficulty or a sensory impairment.
Opening nights and hours:
The project runs 4 youth clubs per week.
How many young people are involved
There are about 80 young people aged 11-25 with a special need accessing the Youth Service through the Youth Inclusion Project
Other projects:
'Included' A 6 month personal development programme for young people with special needs aged 17 to 25
'Youth Sign' A basic Sign language course for young people (funded by The Jersey Society for Deaf Children and Young Adults) and taught by a Deaf young adult.

Contact details for people interested in finding out more about the Youth Project:
For more information please contact Leana d'Orleans on 01534 729407 or at adelinadorleans@jys.je

The Youth Inclusion Project is a Jersey charity no.382
St James Youth Centre
St James Street
St Helier
JE2 3QZ
t: 01534 280510
f: 01534 729960
e: adelinadorleans@jys.je
Assistant Youth Worker: Leana d'Orleans
Make a Donation
If you would like to donate money to Inclusion Project (The) please select an amount below.
If you are a Jersey tax payer, and your donation is for £50 or more, you can claim an extra 25% for your chosen charity. Click here for instructions on how to do this.
All donations are anonymous and securely handled for The Association of Jersey Charities by Paypal. Please contact the administrator if you would like to inform the charity of your identity or if you have any additional questions.