St Helier - Bad Wurzach Partnerschaft Committee
Membership Number: AJC314
The Parish of St Helier, in the Channel Island of Jersey, was twinned with the German spa town, Bad Wurzach, in Baden-Württemberg, in the summer of 2002.
Through adversity of war in 1942, Hitler ordered the deportation to internment camps in Europe of British-born Channel Islanders and their families.
618 Islanders were detained in Bad Wurzach's 18th century castle until they were liberated in April 1945. In the ensuing years, friendships forged across barbed wire endured.
Sadly, twelve individuals did not return and are interned in a well maintain cemetery in Bad -Wurzach
The reconciliation between former enemies is not just confined to cultural, working and sporting exchanges between the town and the parish. There have been other partnerships involving the Jersey Arts Centre, the Youtheatre, The National Trust for Jersey and Jersey Heritage.
A travel bursary has been established and students from Jersey and Bad Wurzach have worked in each other's communities.
We maintain contact with former internees and family whom reside in various parts of the world.
We maintain a close relationship with the Red Cross who provided so much support during the period of internment.
Volunteer Role
The role is entirely voluntary, volunteers do not have to be resident in St Helier, the team help organise our events, once a year the former internees meet in November and we provide an afternoon tea, we also organise an internee liberation celebration for former internees held on the nearest Sunday to April 28th.
Volunteer Commitment
Attend approximately 6 committee meetings, and one AGM, assist with approximately 4 events a year organised by the Partnerschaft, and attend three Island organised events, help with Youth exchanges, visits to Bad Wurzach. We attend the annual Field of Remembrance and Remembrance Day Service, on this day we also attend our own service at the memorial in Howard Davis Park and provide an afternoon tea afterwards.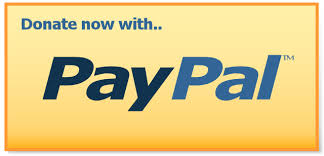 Make a Donation
If you would like to donate money to St Helier - Bad Wurzach Partnerschaft Committee please select an amount below.
All donations are anonymous and securely handled for The Association of Jersey Charities by Paypal. Please contact the administrator if you would like to inform the charity of your identity or if you have any additional questions.