Brighter Futures
Membership Number: AJC320 / Registered Charity Number: 204
About Brighter Futures
Brighter Futures supports families in Jersey who are facing significant difficulties or challenges in their lives. The charity works with around 150 families at any time for a range of reasons including physical ill health and mental health issues many of whom are referred with high-risk and complex issues, including child protection concerns. From our facility at the Bridge families access a variety of services and programmes on a voluntary basis for up to 3 years who are able to return for further support where needed. We worked with more than 260 families last year and have been supporting families since opening our services in 2008.
Families come to Brighter Futures from a variety of backgrounds and for a number of reasons such as suffering from post-natal depression, substance misuse or addiction, depression or anxiety, financial difficulties, domestic abuse or isolation. The impact on children within the family associated with any of these issues is significant. All of these factors leave children in a position of disadvantage and without a safe and supportive home life and as a consequence, children can struggle to develop emotionally, physically, psychologically and verbally.
Aims
To provide children, young people and families in the island the opportunity to be safe, healthy, happy and aspirational.
To support children, young people and families to engage in life changing opportunities, especially in time of difficulties and challenge.
Objectives
To support parents/carers to recognise and value their role as their child's first and most important educator
For parents/carers to be able to recognise the barriers to achieving wellbeing and good relationships and so take action to improve their personal lives
For the parents/carers to take control of their personal and educational development and improve their life chances, including their financial situation.
Brighter Futures facilitates a series of programmes and services that are available to families to enable clients to obtain these objectives, a full list of these is enclosed. Parents/Carers receive full support from a dedicated keyworker who facilitates their journey with us. Another essential service is the provision of a crèche facility for children and siblings, enabling parents/carers to access programmes without needing to arrange separate childcare.
Outcomes
Accessing services can be transformational for families; we see a variety of results such as:
Children are safe, happy, healthy and aspirational;
Improved family relationships;
Improved attachment and relationships with children;
Increased self-confidence;
Improved sense of mental health and well-being;
Increased resilience;
Improved/more confident parenting skills;
Improved employment opportunities;
Improved educational qualifications;
Increased earning potential;
Funding
Each family has a personalised package of support dependent on their needs; they are guided and able to choose which programmes and services are most appropriate and helpful to them. If you are interested in running a fundraising event for us, please contact us so we can send you a fundraising pack. If you would be interested in supporting our fundraising events, please send us an email and we can add you to our mailing list. We retain all of the money that is raised in the island so that is can be spent solely on Jersey children and their families.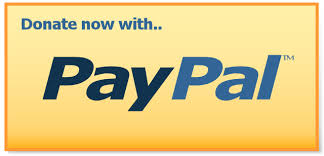 Make a Donation
If you would like to donate money to Brighter Futures please select an amount below.
If you are a Jersey tax payer, and your donation is for £50 or more, you can claim an extra 25% for your chosen charity. Click here for instructions on how to do this.
All donations are anonymous and securely handled for The Association of Jersey Charities by Paypal. Please contact the administrator if you would like to inform the charity of your identity or if you have any additional questions.