Jersey Island Federation of Women's Institutes
Membership Number: AJC323 / Registered Charity Number: 146
The main purposes of the Women's Institute organisation are to enable women who are interested in issues associated with rural life, including arts, crafts and sciences to improve and develop conditions of rural life, to advance their education in citizenship, in public questions both national and international, in music, drama and other cultural subjects and in all branches of agriculture, handicrafts, home economics, health and social welfare. It seeks to give to all women the opportunity of working together through the Women's Institute organisation, and of putting into practice those ideals for which it stands.
JIFWI Office
Royal Jersey Showground
Trinity
JE3 5JP
t: 01534 731669
e: wi.jersey@yahoo.co.uk
Secretary: Maureen Bourgeard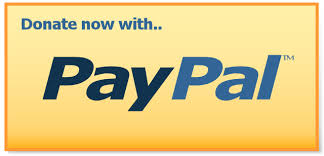 Make a Donation
If you would like to donate money to Jersey Island Federation of Women's Institutes please select an amount below.
All donations are anonymous and securely handled for The Association of Jersey Charities by Paypal. Please contact the administrator if you would like to inform the charity of your identity or if you have any additional questions.