Earsay
Membership Number: AJC33 / Registered Charity Number: 148
Earsay has been established in Jersey for over 40 years and was set up to support the Island's hearing impaired children, young adults and their families.Through experience, knowledge and passion the charity's team is committed to providing support, information, hearing assistive equipment and practical solutions, as well as a sense of community & pride for Jersey's deaf children. Earsay also campaigns to increase deaf awareness and create integration throughout Jersey.
(formerly known as Jersey Society for Deaf Children & Young Adults)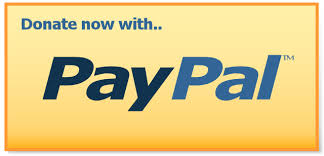 Make a Donation
If you would like to donate money to Earsay please select an amount below.
If you are a Jersey tax payer, and your donation is for £50 or more, you can claim an extra 25% for your chosen charity. Click here for instructions on how to do this.
All donations are anonymous and securely handled for The Association of Jersey Charities by Paypal. Please contact the administrator if you would like to inform the charity of your identity or if you have any additional questions.