Street Pastors Jersey
Membership Number: AJC347 / Registered Charity Number: 061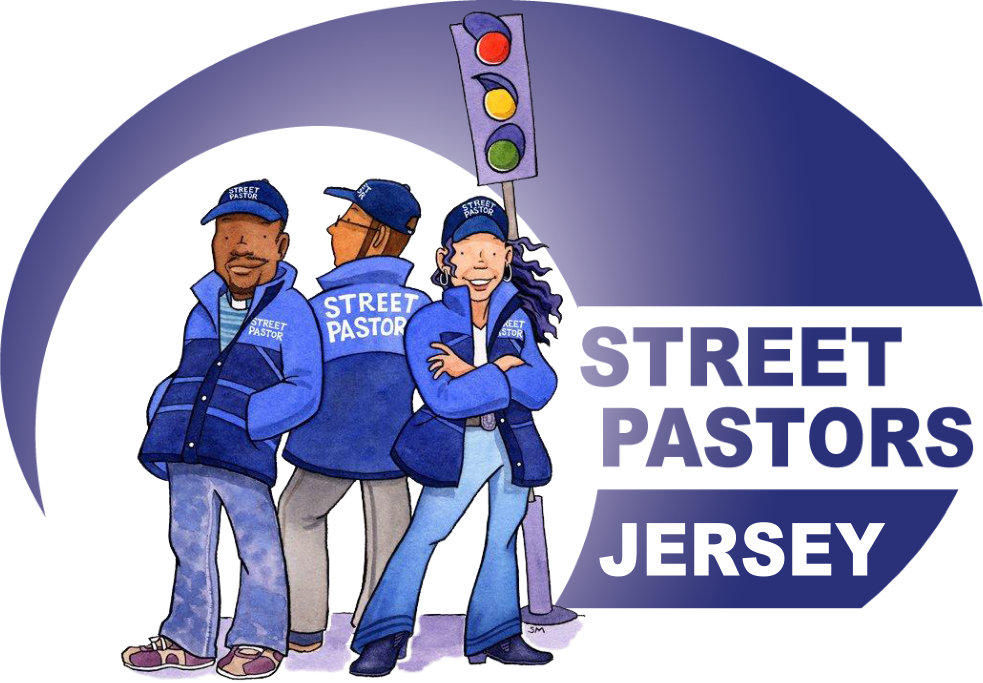 Street Pastors Jersey Objective is initially to provide trained pastoral teams to work on the streets of St. Helier, on Saturdays, between 11PM and 3AM. Volunteers are from the local church community who give up their time to help people out for the evening

All Street Pastors are in uniform and have received extensive training in caring, listening and helping, particularly in the context of the night-time economy. Street Pastors work in partnership with other agencies as appropriate. They usually work in teams of four,

Street Pastors care about their communities and want to support them. The Team patrols the town in St Helier, visiting pubs, takeaways and nightclubs, and building good relationships with these premises, the doormen, the police, and taxi marshals among others. Street Pastors provide a range of assistance, for example, offering first aid; sweeping up broken glass; providing flip flops where shoes have been lost or broken (or too painful), and offering reassurance, kindness and support.

Make a Donation
If you would like to donate money to Street Pastors Jersey please select an amount below.
If you are a Jersey tax payer, and your donation is for £50 or more, you can claim an extra 25% for your chosen charity. Click here for instructions on how to do this.
All donations are anonymous and securely handled for The Association of Jersey Charities by Paypal. Please contact the administrator if you would like to inform the charity of your identity or if you have any additional questions.