Caesarean Muscular Dystrophy Welfare Society
Membership Number: AJC35 / Registered Charity Number: 007
Founded in 1977 by parents of Muscular Dystrophy sufferers and well wishers, this Society exists to provide moral support and financial assistance to persons with all types of neuromuscular diseases and their families.
Funds are raised by holding bazaars, sponsored runs, jumble sales, and raffles - these are spent on equipment to help improve the quality of life and allow as much independence as possible for our disabled friends and include such items as stair lifts adapted cars, electric wheelchairs and home helps. The main aspiration for the future is that a cure will soon be found for these tragic diseases.
c/o 9 Clos de la Chapelle
St Lawrence
JE3 1GU
t: 01534 863783
e: monsmorin@gmail.com
Chair: Mrs Rosemary Morin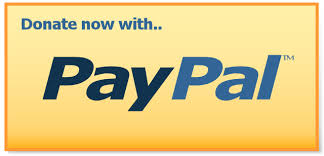 Make a Donation
If you would like to donate money to Caesarean Muscular Dystrophy Welfare Society please select an amount below.
All donations are anonymous and securely handled for The Association of Jersey Charities by Paypal. Please contact the administrator if you would like to inform the charity of your identity or if you have any additional questions.