Macmillan Cancer Support (Jersey) Limited
Membership Number: AJC355 / Registered Charity Number: 058
Macmillan Cancer Support (Jersey) Limited is a local charity which aims to help people to live well and take back control of their lives through their experience of cancer. We also want to make sure that those supporting you get the support they need too.

Our services are run from The Oasis, Suite 2.13 The Lido Medical Centre, St Saviour's Road, St Saviour. Anyone touched by any type of cancer and at any stage can access our services, including family and friends. We offer practical information, emotional and social support to people in Jersey touched by cancer. We also provide a wellbeing service offering free complementary therapies, relaxation groups and information about exercise and healthy eating. You can drop in or make an appointment. You do not need to be referred to us and all our services are free of charge.

We also host the Prostate Cancer Support Group. The meetings are held on the second Wednesday of every month between 5.30pm and 7pm at The Oasis.

For more information about our services please go to www.macmillanjersey.com or telephone Freephone 0800 735 0275.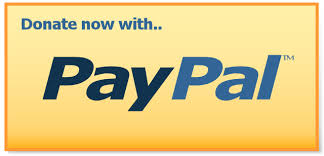 Make a Donation
If you would like to donate money to Macmillan Cancer Support (Jersey) Limited please select an amount below.
All donations are anonymous and securely handled for The Association of Jersey Charities by Paypal. Please contact the administrator if you would like to inform the charity of your identity or if you have any additional questions.