Jersey Alzheimer's Association
Membership Number: AJC359 / Registered Charity Number: 042
Background and Aims
Jersey Alzheimer's Association (JAA) was formed in April 2010 and exists to provide awareness, understanding and support to people who have been touched by dementia in some way.
Dementia is caused by a disease of the brain such as Alzheimer's disease which cause nerve cells to die, damaging the structure and chemistry of the brain. The longer we live the higher the chance of developing dementia. According to UK statistics it is estimated that dementia affects 1 in 14 people aged 65 and one in 6 people aged 80 or over.
Between 2015 and 2018 JAA has seen a 78% increase in demand for its services and support.
JAA provides practical help, guidance, information and support to all those living with dementia including carers, family and friends through the provision of a range of support services and activities.
JAA seeks to promote and support research, provide information and advice as well as raise awareness and understanding about all forms of dementia and the impact these may have.
JAA works closely with the local community and seeks to offer education and learning to the general public, businesses, community organisations and young people.
JAA's overall aim is to help make Jersey a dementia friendly community and to help remove the stigma of dementia.
Our patron
Lady Dalton
Activities
JAA provides a range of well attended and popular services including:
A Counselling & Family Support Service offering support, guidance and professional counselling to all those affected by dementia. Our Counsellor offers support from the charities office, within peoples own homes or in the community e.g. in a care home.
An Education Team who provide understanding and education about all aspects of dementia and dementia care. This includes sessions to local businesses, schools and colleges and community groups, specific courses for family carers and paid professionals.
Musical Memories – A weekly musical therapy programme specifically designed for people with dementia.
Splashchat – An award winning social swimming group run in partnership with Health & Social Services.
Arts Exploration – A weekly art as therapy programme for people with dementia, their families and carers.
Forget-me-Not Café – The Forget-me-Not Café takes place on Maple Ward every Wednesday afternoon. This activity afternoon is run by Health & Social Services supported by a number of regular JAA volunteers who provide refreshments, and also read and talk to the residents.
Friendship Group – A monthly carers support group for families, friends and carers.
Community Events – JAA arrange a number of events during the year, inviting anybody affected by dementia and their families to attend. These have included cinema trips, a Liberation Tea Party, concerts given by various choirs and a Christmas Carol Service.
The Saturday Club offers a weekly day care service allowing carers some essential time out. The Saturday Club supports 20+ people each week and is partly funded by Health & Social Services.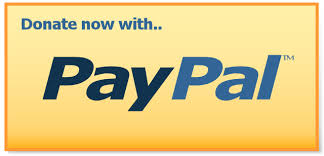 Make a Donation
If you would like to donate money to Jersey Alzheimer's Association please select an amount below.
If you are a Jersey tax payer, and your donation is for £50 or more, you can claim an extra 25% for your chosen charity. Click here for instructions on how to do this.
All donations are anonymous and securely handled for The Association of Jersey Charities by Paypal. Please contact the administrator if you would like to inform the charity of your identity or if you have any additional questions.