Pain Support Jersey
Membership Number: AJC370 / Registered Charity Number: 008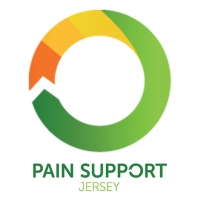 Pain Support Jersey helps people who suffer from persistent pain and runs gentle exercise and mindfulness sessions, educational talks, social events and walks.

Who can benefit? 
Anyone who has persistent pain which is defined as pain which has lasted for more than three months. It may stem from arthritis, surgery, fibromyalgia, rheumatoid arthritis and various other causes. Many members have been to the Pain Management Centre at Overdale but this is not essential. People can just turn up at any of our sessions.

How can people benefit?
The charity organises indoor and outdoor gentle exercise classes, social events, mindfulness sessions, walks, educational talks and hydrotherapy.

Exercise is so important for people in pain but is often the last thing they want to do because they are scared and believe it will increase their pain. But the right type of exercises can help significantly and the group offers suitable sessions run by pain specialist physiotherapists from the Pain Management Centre.

The social aspects of meetings are also really important. Members appreciate the company of other people who understand just what they are going through and value the chance to speak to each other and the team. Pain can make people isolated and the group offers opportunities to meet people and forge new friendships. Most importantly, meetings are positive and uplifting.

Where and when do activities happen?
From 7th January 2020 every Tuesday at St Clement's Parish Hall, members meet for two hours from 10.30 am. Meetings begin with a relaxed chat, followed by gentle exercises run by the physiotherapists and an optional mindfulness session. Exercises are done at people's own pace. There is free parking and the bus stops outside.

Friday in Coronation Park at Millbrook 'Stepping Out' our gentle walking and exercise session begins at 10.30 am whatever the weather! This is also run by physiotherapists, who ensure that members go at their own pace. We meet at the bandstand!

On some Thursday mornings at Victoria Cottage Homes, Five Oaks we hold educational talks about a variety of subjects related to pain. Check our website painsupportjersey.com for details.

Hydrotherapy sessions are currently offered twice a week, though spaces are limited due to the size of the Hospital pool.