Jersey Brain Tumour Charity (The)
Membership Number: AJC388 / Registered Charity Number: 136
Our mission is to ensure that anybody who experiences a brain tumour in Jersey, be it a patient, their family, relative, friend or work colleague have access to practical, emotional and financial support and information.

Our support is confidential and may come by way of:

Emotional Support; 1:1 sessions with Teresa our Support worker. Teresa also does home visits and is an experienced Bereavement Counsellor. Financial contribution if needed or where speed of action is important; Practical support when dealing with day to day events may prove challenging e.g. being unable to drive, shop etc; Brainy Buddies Network meetings (once a month at M&S in King Street. Please see our website for details; Advice where there may be issues surrounding insurance, returning to work; Access to professionals and other organisations that can help you further or more appropriately. Jersey Brain Tumour Charity is not primarily about funding medical research although we will contribute if and when funds allow.
Volunteer Role
We are always looking for volunteers

Visit our website for further details or call our freephone number 0800 735 7350
Volunteer Commitment
As much or as little as you are able to give is always of value and make a difference!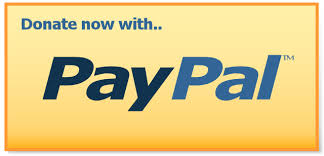 Make a Donation
If you would like to donate money to Jersey Brain Tumour Charity (The) please select an amount below.
If you are a Jersey tax payer, and your donation is for £50 or more, you can claim an extra 25% for your chosen charity. Click here for instructions on how to do this.
All donations are anonymous and securely handled for The Association of Jersey Charities by Paypal. Please contact the administrator if you would like to inform the charity of your identity or if you have any additional questions.