Jersey Marine Conservation
Membership Number: AJC392 / Registered Charity Number: 303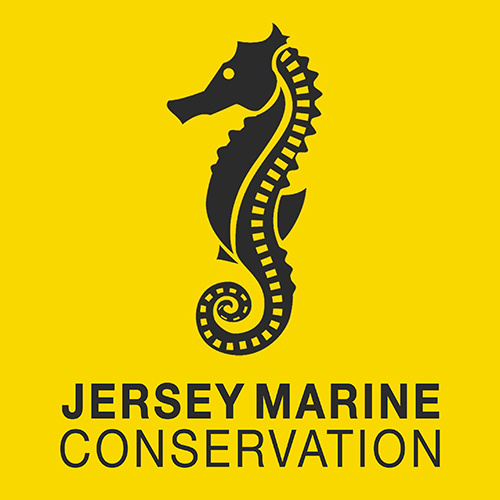 To promote the need for Conservation strategies, in order to preserve the Islands importance as a unique and key Marine Environment. On a voluntary basis, the groups' divers carry out the monitoring of underwater species and habitats fulfilling the requirements needed to support measures to safeguard the long-term future of the island's marine and human community. Approved methods for recording Biotopes are applied, ensuring all evidence withstands detailed political scrutiny. Jersey Marine Conservation although a Volunteer group, collects and processes data to a high professional level, supplying records, including images and video to National and Channel Islands Biodiversity databases. Without our surveys, there would be negligible sub-tidal information and therefore little to challenge environmentally sensitive proposals. The group's work has been instrumental in the setting up of protection zones, sustainable fishing practices and halting the wholesale destruction of seabed communities. The UK Marine Conservation Society supports and oversees the groups data collection and JMC operates closely with the Jersey Independent Centre of Advanced Studies.

Educating the community is a key aim and the group continue to develop learning programmes for schools and community groups based on our findings. Through our Touch Tank Workshops and media resources, we are helping the Islands population learn proactively about how to safeguard species in the Channel Island waters. We believe Education rather than legislation is the way forward, in preserving the Islands future as a healthy place to live.

We support groups in the clean-up of our islands remote marine sites.

Our monitoring programme seeks to support students of all ages, abilities and backgrounds in the acquisition of knowledge and methods to enable them to identify and record indicators of migration, marine population changes and the impact of the diverse environmental effects.
Volunteer Commitment
Most dives take about an hour, either at low or high water. Divers will need their own equipment with the exception of tanks and weights. This needs to be serviced and in good working order. A Computer and Surface marker boy must be carried at all times. A recording slate is required, diving computer, torch and ideally a reasonable camera.
Make a Donation
If you would like to donate money to Jersey Marine Conservation please select an amount below.
If you are a Jersey tax payer, and your donation is for £50 or more, you can claim an extra 25% for your chosen charity. Click here for instructions on how to do this.
All donations are anonymous and securely handled for The Association of Jersey Charities by Paypal. Please contact the administrator if you would like to inform the charity of your identity or if you have any additional questions.