Friends of Special Care Baby Unit
Membership Number: AJC395 / Registered Charity Number: 421
Friends of SCBU was formed by a group of parents whose babies spent their first precious days and months in the dedicated care of the neo-natal unit where SCBU's incredible work ultimately saved their childrens' lives. In return, the Friends of SCBU team work hard to raise vital funds so that other parents and babies within our small island community can benefit from the essential treatment often needed for premature and sick babies. Our goals are;

- To raise funds for essential specialist equipment.
- To raise funds for other necessities within the unit, such a the parent-child room.
- To raise funds for families who need to travel to the UK with their babies, to help cover the travel, accomodation and living costs.
- To raise awareness of the Special Care Baby Unit.
- To raise assist families who need support through contact with other families in similar situations.

Thank you to all those who support Friends of SCBU.

If wish to make a donation via cheque, then please make cheques payable to 'Friends of SCBU'.
Volunteer Role
To all potential volunteers, please do contact us through the email/telephone details if you would like to volunteer for Friends of SCBU.

We would discuss with you what is on the current to-do list and what events we have coming up, and from there you could decide if and how you would like to get involved.

We look forward to hearing from you :D
Volunteer Commitment
The time commitment involved would be as much time as you would like to give.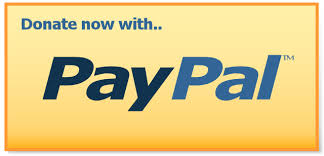 Make a Donation
If you would like to donate money to Friends of Special Care Baby Unit please select an amount below.
If you are a Jersey tax payer, and your donation is for £50 or more, you can claim an extra 25% for your chosen charity. Click here for instructions on how to do this.
All donations are anonymous and securely handled for The Association of Jersey Charities by Paypal. Please contact the administrator if you would like to inform the charity of your identity or if you have any additional questions.