YouMatter (Love Matters Trust)
Membership Number: AJC407
YouMatter works with young people to build their self-esteem and help them to develop an understanding of their true value and worth. We run workshops with thousands of young people in Jersey every year to inspire them to make healthy and positive choices about their lives and relationships.

We provide high-quality, interactive and engaging workshops for young people in schools, youth clubs and other community settings. We also provide sessions for parents and training for professionals.

We have 9 key areas of work:
Self-Esteem and Confidence
Positive Relationships
Decision-making Around Sex
Sexually Transmitted Infections, including HIV and AIDS
Child Sexual Exploitation (CSE) Prevention
Sexting and Staying Safe Online
The Impact and Effects of Pornography
Alcohol, Drugs Misuse and Staying Safe
Supporting Positive Parenting

We also offer one-to-one and small-group work for young people identified as needing some additional support with any of the issues covered by our key areas of work.
Volunteer Role
Fundraisers required!

We rely entirely on donations and other charitable giving to fund our work. We are a small and busy team and our time is fully dedicated to delivering our services, this leaves us very little time to fundraise for our work.

We would greatly value support with fundraising to help us continue to deliver our much-valued services.

From a sponsored cycle ride to a charity coffee morning: fundraising events are a great way that you can raise money for YouMatter and build awareness of our work at the same time. We would be absolutely delighted if you chose to support us in this way!

Let us know that you are fundraising for us as we may be able to help publicise your event and provide you with materials about our work to share with your supporters.

You can find out more about ways to support us, or even make a donation online, by visiting the 'Support' page of our website at www.youmatter.je
Volunteer Commitment
Any!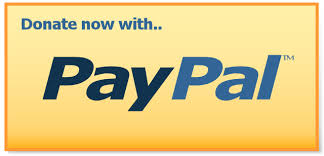 Make a Donation
If you would like to donate money to YouMatter (Love Matters Trust) please select an amount below.
All donations are anonymous and securely handled for The Association of Jersey Charities by Paypal. Please contact the administrator if you would like to inform the charity of your identity or if you have any additional questions.