Caring Cooks of Jersey
Membership Number: AJC436 / Registered Charity Number: 193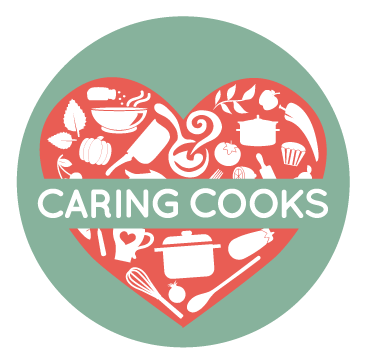 Caring Cooks of Jersey is a local based charity with a mission to empower children and young people in Jersey to grow, cook and eat healthy food in childhood and beyond.

We specifically support families with children of school age, as we strongly believe that food and nutrition from an early age in a child's life is very important and we want to support children, at school and at home, to make that a part of daily life, through the services we provide –

Weekly Meal Service – supporting families through hardship, for 6 weeks or longer, to allow them to eat well and eat together, at least once a week, without the worry of having to cook or spend money on ingredients.

Kitchen Garden Project – an outdoor learning programme teaching children how to plant food from seed and grow it to cook with.  It also provides opportunities for children to reconnect with nature and the environment in an educational setting.

Let's Get Cooking Programme –  a cross curricular and progressive skills based programme for primary schools in Jersey which aims to ensure children go to secondary school with an understanding of basic nutrition, an armoury of essential life skills and are able to make positive informed food choices.

Flourish- providing States primary schools in Jersey with a nutritionally balanced two course hot school lunch, every day, fuelling children's learning ability playing a crucial role in the prevention of ill health in children.

All our service are free of charge to families and are funded by charity donations.

Make a Donation
If you would like to donate money to Caring Cooks of Jersey please select an amount below.
If you are a Jersey tax payer, and your donation is for £50 or more, you can claim an extra 25% for your chosen charity. Click here for instructions on how to do this.
All donations are anonymous and securely handled for The Association of Jersey Charities by Paypal. Please contact the administrator if you would like to inform the charity of your identity or if you have any additional questions.