Jersey Biodiversity Centre
Membership Number: AJC452 / Registered Charity Number: 230
The Jersey Biodiversity Centre collects sightings of all aspects of Jersey's wildlife, ecology and natural environment. The primary focus is increasing our records and the number of new species recorded on Jersey.

We run events, stalls, talks and courses throughout the year that get people of all ages connected with nature.
Volunteer Role
To write wildlife articles for our website and Facebook page. To help at events throughout the year working outdoors doing BioBlitz and insect demonstrations. To help input sightings for a variety of species.
Volunteer Commitment
1-5 hours to coincide with events around the island. You can send us any articles you've written from home via email. 1-2 hours per week for data entry at our office.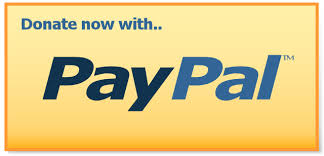 Make a Donation
If you would like to donate money to Jersey Biodiversity Centre please select an amount below.
If you are a Jersey tax payer, and your donation is for £50 or more, you can claim an extra 25% for your chosen charity. Click here for instructions on how to do this.
All donations are anonymous and securely handled for The Association of Jersey Charities by Paypal. Please contact the administrator if you would like to inform the charity of your identity or if you have any additional questions.