Enable Jersey (trading name of Jersey Society for the Disabled)
Membership Number: AJC5
Established in 1970 The Jersey Society for the Disabled was founded by June Beslievre & and Barbara Marie to serve the needs of disabled people living in Jersey. We run a Social Club that meets every Wednesday (except the 2nd Wednesday of the month) at the St Clements Parish Hall from 3.00 till 4.30 and every Thursday at the Methodist Church in St Martins from 10.30 till 3.30. We provide an advice, guidance & signposting to service for members, that includes support with understanding benefits and Long Term Care. We also have a fleet of 4 mini buses and a wheelchair adapted car that are available to lend to members and organisations in exchange for a donation the charity. The Society is a membership organisation; membership is £35 per year.

The Wednesday club arranges a variety of activities - bingo, horse racing, music, singing, entertainers guest speakers, Easter and Christmas parties as well as lunch and afternoon tea outings all over the Island that are subsidised by the Society, members are asked to contribute £5, occasionally more depending on the outing.

Thursday's club is an all-day event; they enjoy exercise classes run by physiotherapist Sue Moore that includes Tai Chi for falls prevention, there is a 3 course meal and a range of activities, such as board games and bingo. Thursday's club cost £5 to attend and members have the option of paying to play bingo for cash prizes as well as purchase raffle tickets for prizes.

We are not able to cater for anyone who requires personal care or who requires assistance with medication, though they would be welcome to attend if they can bring their own carer.

Transport to and from venues is usually provided in one of the Society's 4 minibuses, driven by a team of dedicated volunteer drivers.

The Society is currently reviewing how it can best serve the needs of disabled islanders – so if you would like to find out more about us, or indeed have any suggestions for services you would like to see us provide that fit into our charitable objectives then please do get in touch. OBJECTS

(1)To provide a meeting place wherein disabled persons can join for social, recreational or entertainment purposes and be given an opportunity to participate in handicrafts or other work - subject to availability- for the purpose of rehabilitation;

(2) To encourage and provide opportunity for persons in the Island of Jersey to take an active interest in all aspects of the work of the Society;

(3) The exchanging and propagating of information relating to the problems, cure, welfare and rehabilitation of disabled persons in Jersey and to deliberate upon and consider all questions, problems and measures, legislative or otherwise, connected therewith;

(4) To promote, assist or encourage schemes for education, technical training, or rehabilitation of disabled persons in Jersey

(5) To maintain and promote close relationship with all persons and organisations interested in the aforesaid matters;

(6) To enter into agreements with and to subscribe to and promote the aims and objects of any Society or Association having similar objects to all or any of the objects of the Society; and

(7) To do all things as may be conducive to the extension of or incidental to the attainment of the above objects.
Volunteer Role
Drivers and helpers. 2.00 -5.00pm on Wednesday.(except 2nd wed of month)
9.30 - 4pm Thursday - all/part of that time.
Volunteer Commitment
2.00 -5.00pm on Wednesday afternoon.
9.30 - 3.30pm Thursday - all/part of that time.
Ravenrill
La Vallee des Vaux
St Helier
JE2 3GB
t: 01534 485740
e: bronwyn@enablejersey.org
Executive Officer: Bronwyn Gomes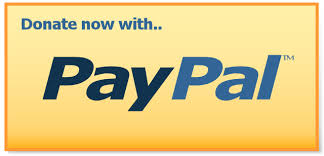 Make a Donation
If you would like to donate money to Enable Jersey (trading name of Jersey Society for the Disabled) please select an amount below.
All donations are anonymous and securely handled for The Association of Jersey Charities by Paypal. Please contact the administrator if you would like to inform the charity of your identity or if you have any additional questions.