Aureole Music
Membership Number: AJC507 / Registered Charity Number: 344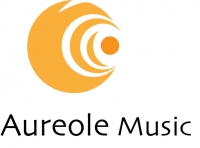 Aureole Music is a Jersey Registered Charity set up in order to benefit the well-being of members of the population, particularly the elderly and infirm, who find themselves isolated or vulnerable. Aureole aims to bring such people together through virtual and face-to-face musical activity, providing worthwhile, positive and stimulating musical experiences both for participants and for audiences, be that within health care environments or generally in public. In so doing, Aureole aims to occasionally raise money to distribute to charitable organisations in Jersey who share similar ideas to Aureole's.
Make a Donation
If you would like to donate money to Aureole Music please select an amount below.
If you are a Jersey tax payer, and your donation is for £50 or more, you can claim an extra 25% for your chosen charity. Click here for instructions on how to do this.
All donations are anonymous and securely handled for The Association of Jersey Charities by Paypal. Please contact the administrator if you would like to inform the charity of your identity or if you have any additional questions.