St Andrew's Church
Membership Number: AJC541 / Registered Charity Number: 112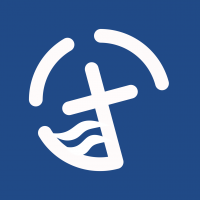 We are situated in St Andrew's park at First Tower ' The Heart of the Community'.
We are a busy church with a communion service on Wednesdays and a Sunday service which includes children and youth groups. The church runs lots of activities and events throughout the year and we have a weekly, term time Toddler group. Our services are free and open to anyone of faith and none. We support local charities; Grace Trust, Jersey Womens Refuge, Dementia Jersey and You Matter, alongside international charities Compassion and Mercy Ships.
Our community centre is buzzing with lots of community groups and dance classes throughout the week.
Our vision is to make our church building more accessible for people of all abilities and we are busy fundraising for new heating, lighting and seating. We hope to start this project in Summer 2023.
Make a Donation
If you would like to donate money to St Andrew's Church please select an amount below.
If you are a Jersey tax payer, and your donation is for £50 or more, you can claim an extra 25% for your chosen charity. Click here for instructions on how to do this.
All donations are anonymous and securely handled for The Association of Jersey Charities by Paypal. Please contact the administrator if you would like to inform the charity of your identity or if you have any additional questions.