Jersey Hospice Care
Membership Number: AJC75 / Registered Charity Number: 030
Jersey Hospice Care is the island's Hospice; all of our services are available to anyone with a life limiting condition and provided at no cost to the patient or their family.

The charity first began with a home care service in 1982. The work done in the community is still central to what is offered today and the Specialist Palliative Care team are on call all day, every day, 365 days a year.

We offer day care facilities three days a week and have twelve bedrooms on the In-Patient Unit for people needing more intensive care. We also offer physiotherapy, lymphoedma and complementary therapies.

In addition, confidential emotional support is available to islanders of all ages through the Community Bereavement Service, regardless of the nature of bereavement and how long ago it happened.

We recognise and respect that each person is unique and aim to improve the quality of life for patients, and their families, according to their own personal needs.
Volunteer Role
Help with the smooth running of the Hospice, support patients and their families, provide bereavement care for Hospice and community clients; fundraising, the Hospice shops, gardening, driving and much, much more.
Volunteer Commitment
Clarkson House volunteers are required for various commitments depending on the role and availability.

Fundraising volunteers are people happy to help out, as and when, with various events throughout the year.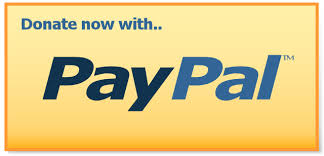 Make a Donation
If you would like to donate money to Jersey Hospice Care please select an amount below.
If you are a Jersey tax payer, and your donation is for £50 or more, you can claim an extra 25% for your chosen charity. Click here for instructions on how to do this.
All donations are anonymous and securely handled for The Association of Jersey Charities by Paypal. Please contact the administrator if you would like to inform the charity of your identity or if you have any additional questions.