Jersey Arts Centre Association
Membership Number: AJC78 / Registered Charity Number: 062
Jersey Arts Centre exists to foster the development and celebration of the arts island-wide and beyond.

- To enrich the quality of life for all residents and visitors
- To encourage participation in the performing, visual and literary arts
- To educate, inspire and to encourage debate

This is achieved by providing exciting, innovative, wide-ranging, challenging, professional and community arts in welcoming, high-quality and accessible environments.
Volunteer Role
The Jersey Arts Centre is dependent upon a large team of dedicated volunteers who help in a number of different ways including:
- Acting as stewards and Front of House Managers
- Helping backstage during concerts
- Hosting performers during their stay in Jersey
- Leaflet, Poster and Brochure distribution
- Helping in our reception office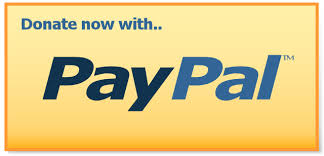 Make a Donation
If you would like to donate money to Jersey Arts Centre Association please select an amount below.
All donations are anonymous and securely handled for The Association of Jersey Charities by Paypal. Please contact the administrator if you would like to inform the charity of your identity or if you have any additional questions.