Jersey Dips Swim Therapy
Membership Number: AJC79 / Registered Charity Number: 083
The Club, recognising the immense value of swimming for physical and psychological rehabilitation for people suffering from mobility issues, or recovering from injury and/or operations, shall encourage, promote and develop swimming amongst people of all ages and abilities.

Members can use Mont a L'abbe therapy pool on a Monday & Wednesday evenings open from 16:30 to 18:00 (with last entry into pool at 17.30). Membership is £10 per annum and each swim is £1.
Volunteer Role
Lifesavers needed - minimum qualification required is Aquatic Therapy Shallow Pool Rescue Award (ATSPRA)

Committee members – no previous experience required

Drivers to pick up members who have transport issues

Social Media and Marketing experience to help us promote the Charity
Volunteer Commitment
Mondays and Wednesdays 16.30 to 18.00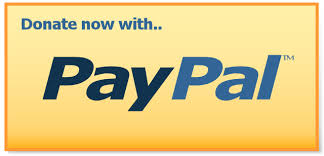 Make a Donation
If you would like to donate money to Jersey Dips Swim Therapy please select an amount below.
All donations are anonymous and securely handled for The Association of Jersey Charities by Paypal. Please contact the administrator if you would like to inform the charity of your identity or if you have any additional questions.