Jersey Society for the Prevention of Cruelty to Animals
Membership Number: AJC87
Jersey Society for the Prevention of Cruelty to Animals (Inc.)

History of the JSPCA:
In 1868 the Jersey Society for the Prevention of Cruelty to Animals' (JSPCA) was founded and Miss Frances Elizabeth Wilson established the Jersey Animals' Shelter itself in 1913. In 1925 the JSPCA formed a Committee to assist Miss Wilson in her work and in 1936, the JSPCA and Jersey Animals' Shelter amalgamated. This was a lifelong wish of Miss Wilson and took place shortly before her death.

JSPCA Animals' Shelter Services:
The JSPCA Animals' Shelter provides a range of services relating to animal care and welfare, offering help and advice for all members of the public. These services include:

Cruelty/Welfare Investigations
The JSPCA works closely with the Police and the Sates Veterinary Officer in investigating cases of alleged cruelty or mistreatment of animals. Members of the public are able to contact the Shelter for advice should they have any concerns about the welfare of an animal.

Education
Sir Philip Bailhache opened the JSPCA Animals' Shelter Giles Howard Memorial Education Centre on 29th June 1996. It plays a vital role in introducing children to animals and teaching them the importance of caring for and respecting both pets and wildlife. It is widely recognised that education about animal welfare from a young age is imperative to the improvement of attitudes towards the treatment of animals, which, in turn, is fundamentally important in the prevention of cruelty to animals. The Education centre works in close conjunction with the Jersey's schools and has developed a number of carefully crafted workshops that support the curriculum.

Ambulance Service
The JSPCA Animals' Shelter provides an ambulance service whereby members of the public can always telephone for advice or assistance whenever required. Ambulance staff are available to rescue injured animals, collect strays and assist the public in any way and they are thoroughly trained in basic animal first aid, thus providing an invaluable service in ensuring that help is always available for any animal or bird in distress.

Lost and Found Service
The JSPCA Animals' Shelter collects and cares for many of Jersey's stray animals and runs a comprehensive lost and found service. Every effort is made to reunite each stray animal received at the Shelter with its owner as quickly as possible. The JSPCA Animals' Shelter strongly recommends microchipping pets for identification purposes.

Re-homing
Regardless of the reason or circumstances for being unable to keep a pet, the JSPCA Animals' Shelter will take in all unwanted companion animals and endeavour to find them new and loving homes. Every animal is thoroughly health-checked and temperament assessed before being placed in a new home. Most animals are neutered, vaccinated and microchipped (as appropriate for the species) before becoming available for re-homing and all cats are blood tested to establish whether they have been infected with Feline Leukaemia Virus (FeLV) and Feline Immunodeficiency Virus (FIV). Once a prospective new owner has been found, a home check will be carried out to ensure the animal's requirements can be met. The Animals' Shelter has one of the best re-homing records in Britain. The Shelter also runs a Foster Animal; Scheme, which offers free veterinary treatment for life to elderly animals re-homed from the Shelter or to animals the Shelter re-homes with on-going medical conditions, such as Diabetes mellitus.

Boarding
The JSPCA Animals' Shelter has facilities to board both dogs and cats. Both the Kennels and Cattery have recently been rebuilt and designed with maximum comfort and hygiene in mind and with the aim of minimising the risk and spread of disease. Each animal has its own individual kennel with an outside run and boarding dogs are walked on-site on a daily basis. Every day each animal is given a hands-on health check. The Shelter also offers an 'Emergency Boarding' service for which a number of kennels are kept available at all times. This service offers boarding facilities for pets belonging to people who may have to go into hospital.

Animal Crematorium
The JSPCA understands and respects the special relationship that develops between people and their pets. On contacting the JSPCA Animals' Shelter, bereaved owners will find a sympathetic ear and can be reassured that their pet will be treated with the utmost dignity and care. The JSPCA Animals' Shelter provides the only Pet Cremation Service on Jersey and owns the Animals' Cemetery at First Tower.

Affiliates:
The JSPCA Affiliation Scheme was developed and introduced in 2001, whereby local animal charities and organisations are invited to 'join forces' and work together with the JSPCA to promote animal welfare and ensure that scarce resources are best utilised. The aim of this scheme is to present a united front against animal cruelty and promote all aspects of animal welfare.
JSPCA Animals' Shelter
89 St Saviours Road
St Helier
JE2 4GJ
t: 01534 724331
f: 01534 871797
e: info@jspca.org.je
w: http://www.jspca.org.je
Operations Director: Lucinda Utting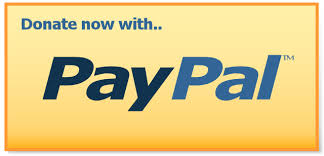 Make a Donation
If you would like to donate money to Jersey Society for the Prevention of Cruelty to Animals please select an amount below.
All donations are anonymous and securely handled for The Association of Jersey Charities by Paypal. Please contact the administrator if you would like to inform the charity of your identity or if you have any additional questions.