Duke of Edinburgh's Award Jersey
Membership Number: AJC97 / Registered Charity Number: 041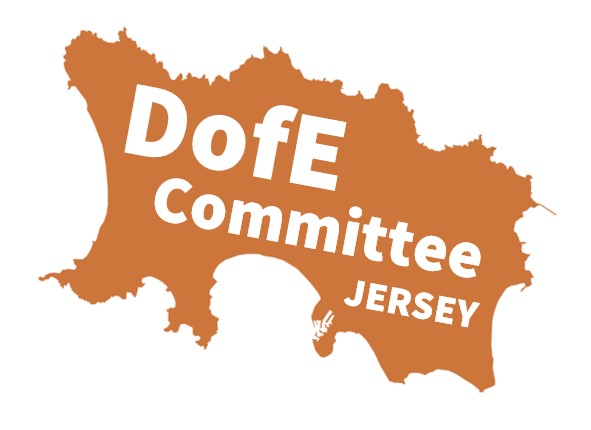 The DofE Jersey committee aims to promote the Duke of Edinburgh's Award locally and to support the various groups licenced independently to deliver the Award throughout the Island. Over 600 young people can be involved in the Award at any one time in Jersey and are able to participate through belonging to organised groups, schools or a national youth organisation. Young people can become involved in the Award from the age of 14 and are able to continue to work towards their goals until they are 25.

There are three Award levels: Bronze, Silver and Gold; within each section participants are challenged to gain experiences through volunteering to help others, taking part in group expeditions, learning new skills, and undertaking physical activity. At Gold level only, a short stay away from home is also required. Young people undertake the activities in their own time and can tailor their activities whatever their interests and abilities. Participation in the Award is a valuable addition to any CV as it is recognised worldwide.

When young people achieve a gold award, a presentation of their badge is made in Jersey, usually at Government House, and the young person is invited to attend a certificate presentation, normally held at St James's Palace, London.

6 Le Clos de la Forge
St Lawrence
JE3 1FE
t: 01534 867167
e: DofEJersey@gmail.com
Chairman: Mike Entwistle
Make a Donation
If you would like to donate money to Duke of Edinburgh's Award Jersey please select an amount below.
If you are a Jersey tax payer, and your donation is for £50 or more, you can claim an extra 25% for your chosen charity. Click here for instructions on how to do this.
All donations are anonymous and securely handled for The Association of Jersey Charities by Paypal. Please contact the administrator if you would like to inform the charity of your identity or if you have any additional questions.