NSPCC
Membership Number: AJC179
NSPCC Jersey Service Centre,

The NSPCC Jersey Service Centre is an island-wide service that provides vital support to local families. We are based at The Gower Centre in Stopford Road, St Helier.

We are delivering cutting edge services to protect children, prevent abuse and give children the help and support they need. We believe in a society where every child is happy, fulfilled and free from fear.

For more information, please contact the NSPCC in Jersey on (01534) 760800 / Freephone: 0800 090 2270 or email jerseyservicecentre@nspcc.org.uk

You can also visit us on Facebook https://www.facebook.com/nspccjersey

Services on Offer:

Therapeutic service
Letting The Future In (LTFI) is a therapeutic service for children and young people age 4 to 17, who have made a disclosure of sexual abuse. Many children and young people feel confused and upset by what has happened to them, so a wide range of approaches are used by the workers at the one to one sessions including talking, play and creative activities which gives children and young people an opportunity to explain how they are feeling. The service is designed to work with children, young people and the safe parent and or carer.

Preventative service - transition to parenthood
Pregnancy in Mind (PiM) is designed to support mums and dads to-be who are at risk of, or experiencing mild to moderate anxiety and depression in the perinatal period. The programme aims to minimise the impact of anxiety and depression directly on parents themselves, and in this way support them in building a positive relationship with their unborn babies. The eight group work sessions cover: mindfulness mediation; active relaxation; psycho-education and coping skills; social support; awareness-raising of foetal development; couple and co-parenting relationship

Children's Participation
United Voices, a group for 11 to 18 year olds, meet at The Gower Centre every month and engage in Regional Participation Events nationally. We are keen for young people to have an opportunity to voice their say on the services available to children and young people in the Island and to discuss the issues affecting young people.

Childline Schools Service
We've launched our Speak out Stay safe programme so that a generation of children have the knowledge and understanding they need to stay safe from abuse and neglect. With the help of our mascot Buddy, the programme provides child-friendly, interactive assemblies and workshops in all Channel Island primary schools, to help all children aged 4 - 11 learn essential safeguarding information in a lively, interactive and memorable way.
Volunteer Role
The local NSPCC Fundraising Committee welcomes and supports any fundraising initiative and occasionally needs help on Flag Day's or for Christmas card sales.

The NSPCC Jersey Service Centre welcomes inquiries from individuals wishing to work with children and families in a supportive role.
Volunteer Commitment
Flexible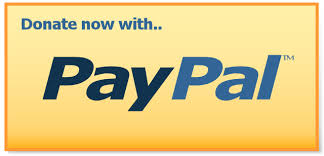 Make a Donation
If you would like to donate money to NSPCC please select an amount below.
All donations are anonymous and securely handled for The Association of Jersey Charities by Paypal. Please contact the administrator if you would like to inform the charity of your identity or if you have any additional questions.