Winners 2019
Jersey Charity Awards 2019 – Winners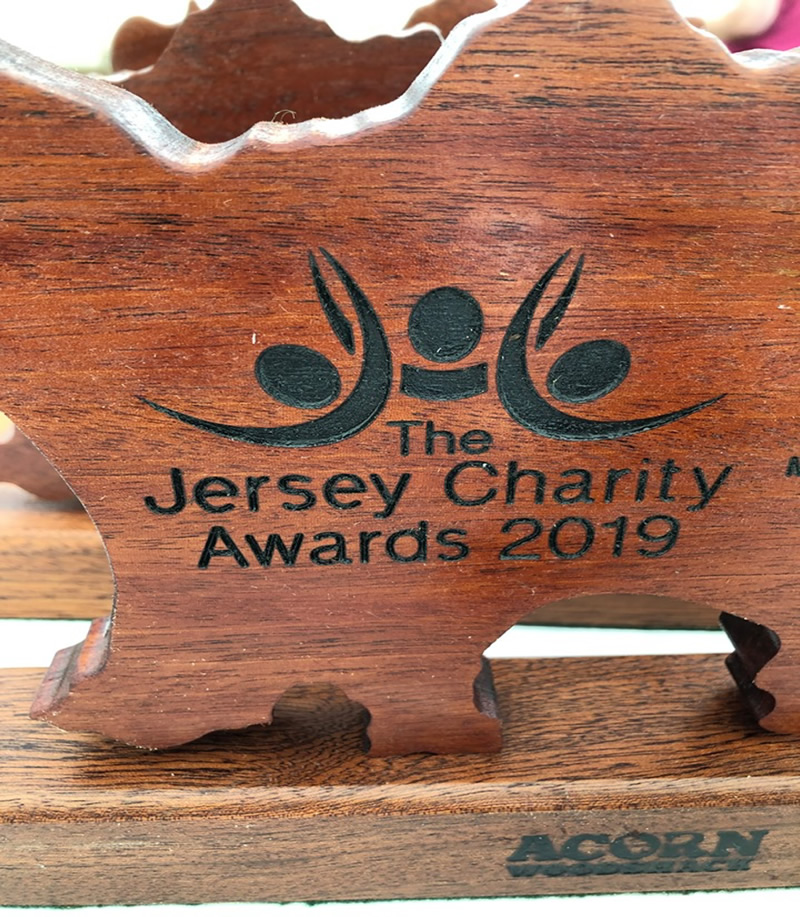 Once again there were three categories for the 2019 Jersey Charity Awards:
Outstanding Achievement for the Small Charity Category
Outstanding Achievement for the Medium Charity Category
Outstanding Achievement for the Large Charity Category
The awards were judged by an independent and diverse panel of judges comprising of Paul Routier MBE; local businessman Kevin Keen; Arclight Solutions Ltd Senior Consultant Jane Galloway and Liz Le Poidevin Chairman of the Association of Jersey Charities, who were looking for examples of excellence, together with ideas and leadership to inspire and from which others can learn.
Prizes are to be awarded, for all 3 categories are as follows:
£5,000 to the winner of each category
£1,000 to the runner up of each category
£500 to the charity in third place for each category as listed below:
Outstanding Achievement in the Small Charity Category - Short List
Healing Waves
Jersey Marine Conservation
Wetwheels Jersey
The standard of entries in the small category was in fact quite small but exceptional (definitely quality as they say - rather than quantity) and interestingly, all are connected with the sea that surrounds our beautiful little island.
3rd: Wetwheels Jersey
In 3rd place, winning £500 is a charity who help build disabled peoples' confidence and self-esteem by providing them with the opportunity to access the sea, in a fun safe and rewarding way, by using a specially modified and fully accessible powerboat. We applaud the hard work, commitment and enthusiasm that Richard Hollick and his team of volunteers in providing this service (free of charge) to around 7,500 participants.
The cost savings they have made whilst purchasing new engines for the boat, demonstrate excellent financial management and we applaud the collaboration with other organisations, such as the RNLI, Mencap, Headway, Jersey Autism to name but a few.
2nd: Jersey Marine Conservation
Jersey Marine conservation is a purely volunteer driven small charity that adds significantly to marine protection by providing vital data gathered from sea bed surveys, 22,000 records in fact have been contributed, as well as gathering several tonnes of plastic waste in the battle against pollution.
In the last two years they have set about fulfilling a commitment to educate and engage the island community that has resulted in a road show for schools being developed, known as the Butterfield Marine Watch Team with the central component being the Touch Tank.
Planning has been carefully thought out with a long term strategy in mind and collaboration across the sector is exemplary. Kevin and his team – Gareth, Chris, Giorgina have worked tirelessly and made such great leaps forward, they really are deserving of this £1,000 runner up award.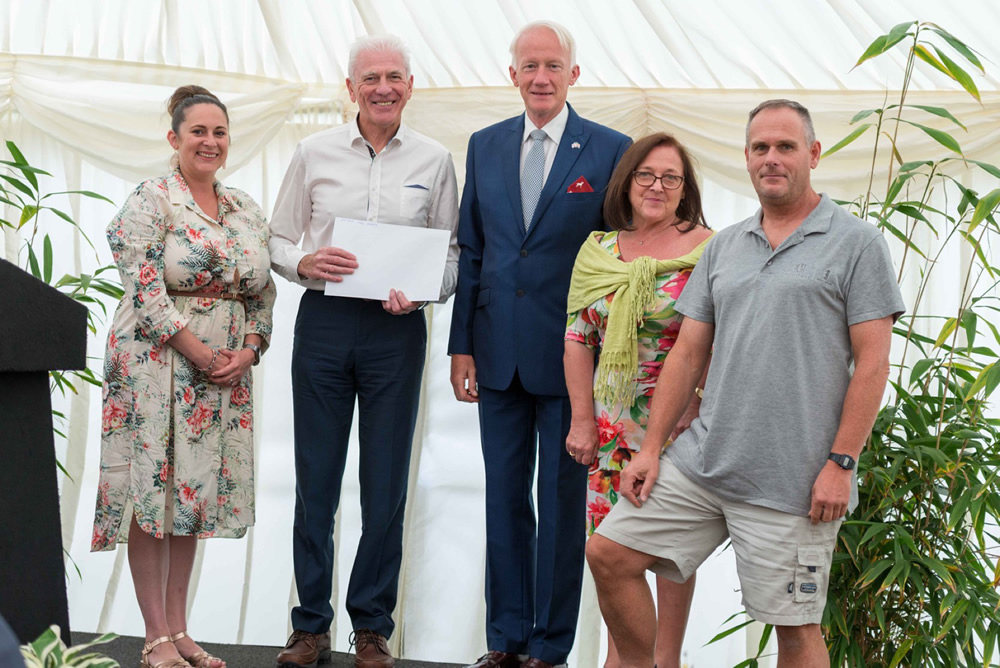 1st: Healing Waves
We loved this, Jersey focused innovative initiative, as surfing and water sports really are at the heart of Jersey culture and lifestyle and as they said "a foundation that many islanders live their lives around".
Unfortunately people with physical disabilities often don't have the opportunity to access the sea and yet it's know that these people have lower levels of wellbeing than non-disabled islanders. It was Enable Jersey who asked the founders if it was possible to make this happen and they set about investigating adaptive surfboards, securing funding and training to make it happen.
We really like that the fact that funding for the training would not only train the volunteers but would empower them to deliver the training themselves in the future, to reduce future financial strain on the charity.
It was a brilliant example of collaboration with the prison getting involved with the initial making of the adaptive changing facility, and then bringing in the expertise that was required to make sure it worked well. The facility has significantly helped people with disabilities get changed, in a comfortable and dignified manner.
Their feedback methods and consultations with stakeholders are exemplary, one of the comments: "The Healing Waves team have completely changed my life, they helped build my confidence and gave me the best experience surfing and paddling, I would have never been able to try adaptive water sport without them"
Well done indeed we are delighted to award you the first prize of £5000 which should go a long way to your next adaptive piece of equipment, that we are sure you have your eye on.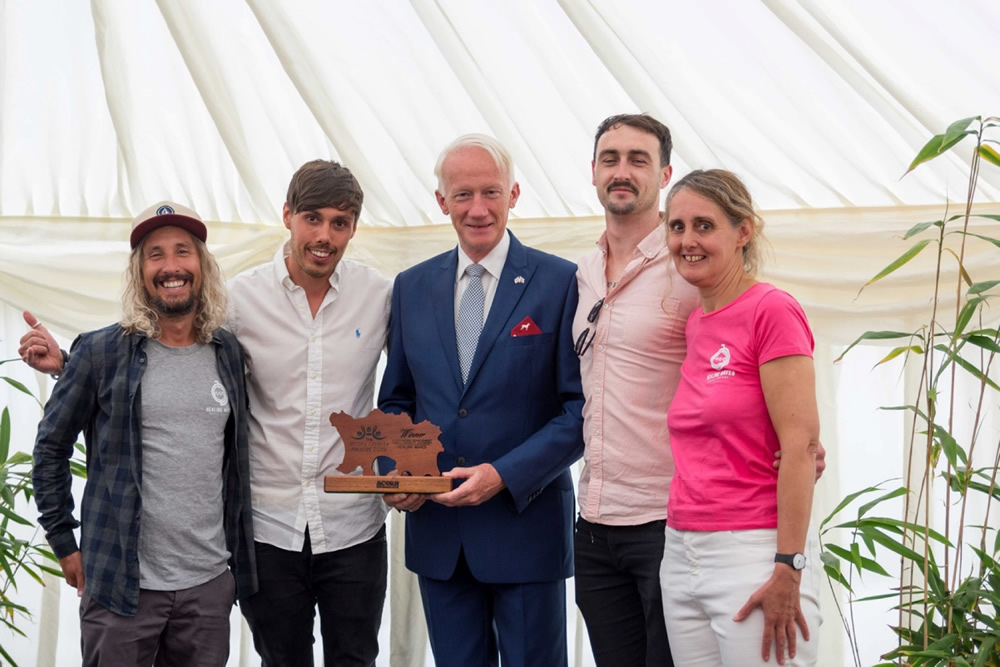 Outstanding Achievement in the Medium Charity Category - Short List
Brightly
Every child our Future
Headway
Jersey Recovery College
7 Overseas (Jersey) Squadron
The entries in the Medium sized Charity of the Year category were again of an excellent standard, with many innovative and interesting initiatives, reflecting the diverse range of services delivered by medium sized organisations across the island.
It was a hard won contest with so many deserving causes that we wish all could have won an award.
We were impressed with the rebranding of Brig y Don Children's Charity into the more positive modern name of Brightly and the collaborative work they have been doing to establish Jersey Cares, an agency whose sole focus will be to ensure that people with care experience are heard and action is taken.
Jersey Recovery College which opened in 2017, provide free education and training opportunities for those people facing mental health difficulties, have been really busy revising their strategic commitments with an organisational restructure, and development of an employee wellbeing programme, that we felt many island charities would be benefit from.
Headway who offer specialist support and services for over 140 brain injury survivors, their families and carers have been busy developing their Brain Sense educational programme, to raise awareness, with a focus on promoting the use of cycle helmets, which has already saved one young person's life on the island.

3rd: Jersey Recovery College
We are delighted to award 3rd place to Jersey Recovery College, who help people with the incredible and increasingly important issue of mental health wellbeing. From small beginnings they have grown significantly, with all employees being in a great position to help, having experienced the impact of mental illness and recovery themselves.
They recognised that to be in a position to help others, the wellbeing of the team is critical, so they set about defining a strong wellbeing culture throughout the organisation, underpinned by policies, wellbeing management plans, flexible working, workplace adjustments and openness about mental health across the organisation.
We do hope that winning this award of £500 will also help raise awareness and we join you in celebrating the fact that a workforce with mental health issues, can achieve great things together and we do hope that you can lead the way and help other organisations in how they approach wellbeing in their workplace.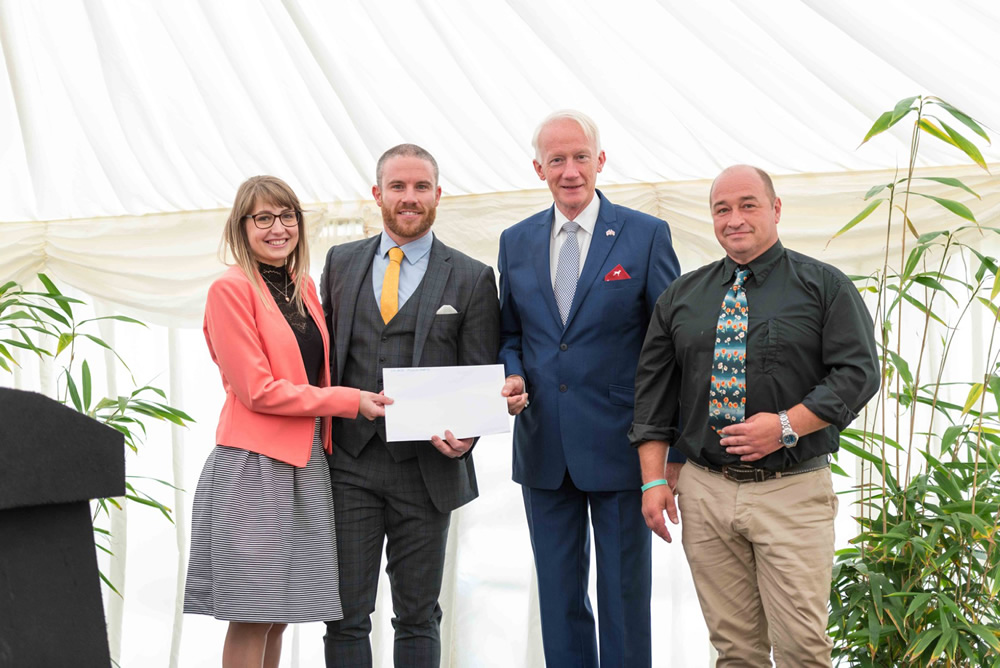 2nd: 7 Overseas (Jersey) Squadron
This was an exceptionally well structured and written application, demonstrating a really clear ROI and more importantly it demonstrated the development of leadership skills and good citizenship qualities in the cadets.
We thought the involvement of young people in the planning and execution of the application for the Morris Cup (for the best large squadron across the whole of the UK) was exemplary and we were delighted to read that you won the competition, as this demonstrated good leadership and team work across the whole for the squadron, well done indeed on winning the cup and this runner up award of £1,000, which we know you will put to good use.
1st: Every Child Our Future (ECOF)
Every Child our future is again quite a new charity, established in 2016 they have experienced phenomenal growth and now employ 3 specialist reading recovery teachers as well as a programme manager who helps coordinate almost 500 volunteers.
This early intervention project demonstrated some excellent planning, having identified that nearly 20% of children in Jersey were leaving (non fee paying) primary schools unable to read to the required level to progress. Nick Kershaw and Gillian Arthur met with the education department and set about providing a service with the initial aim of ensuring 95% of children would leave school being able to read at the required level.
In a short time they have achieved a lot and now a staggering 850 primary school children in Jersey get extra help and support with their reading, every week. The results from the Reading Recovery programme have been hugely successful with the children increasing their reading ability at 7 times the rate they would have done without the extra support.
This will have so many positive long term results, as this improves the chances of each child in attaining good exam results and employment choices later on in life, contributing massively to the social fabric in the island and beyond.
We are delighted to award you the 1st prize in this category of £5,000.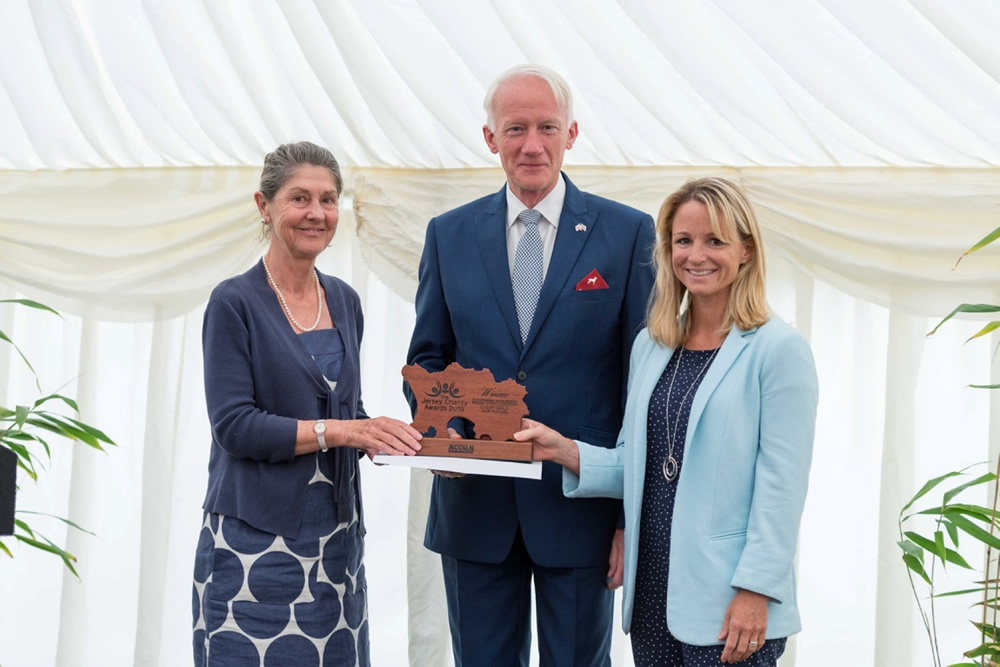 Outstanding Achievement in the Large Charity Category – Short List
Aspire Charitable Trust (Beresford Street Kitchen)
Autism Jersey
Centre Point Trust
Durrell
Jersey Childcare Trust
From the amazing work that Autism Jersey do, to the moving story presented by Centre Point Trust, who have recently expanded their services to offer care for children with complex needs, to far reaching global work of Durrell, the applications in this category were all truly outstanding.
Jersey Child care Trust who deliver a variety of programmes to enable all children to have the best start in life, developed a really innovative PR and fundraising campaign called Help a life take Flight to generate sustainable funding sources as well as raise awareness of their services. This was a really well thought out and planned campaign, that utilised several gifts in kind and voluntary help, to create an engagement programme called flight engineers to enable corporate partners to engage with their work.
3rd: Durrell
Durrell, one of the islands largest charities, whose mission is saving species from extinction has developed a new exciting strategy to rewild our world with bold and ambitious targets to achieve by 2025, when its founder Gerald Durrell would have been 100.
It's tricky these days in an era of information overload to be heard above the crowd but by capturing the imagination of people across the globe, they hope to provoke an emotional response that will drive people to take action.
This initiative has demonstrated excellent long term strategic planning that will have a Global impact and we are looking forward to seeing the results of this initiative in this their 60th year and congratulate them on the development of such an inspiring initiative that will undoubtedly also raise awareness of the birthplace of Durrell.
Congratulations on winning this award of £500.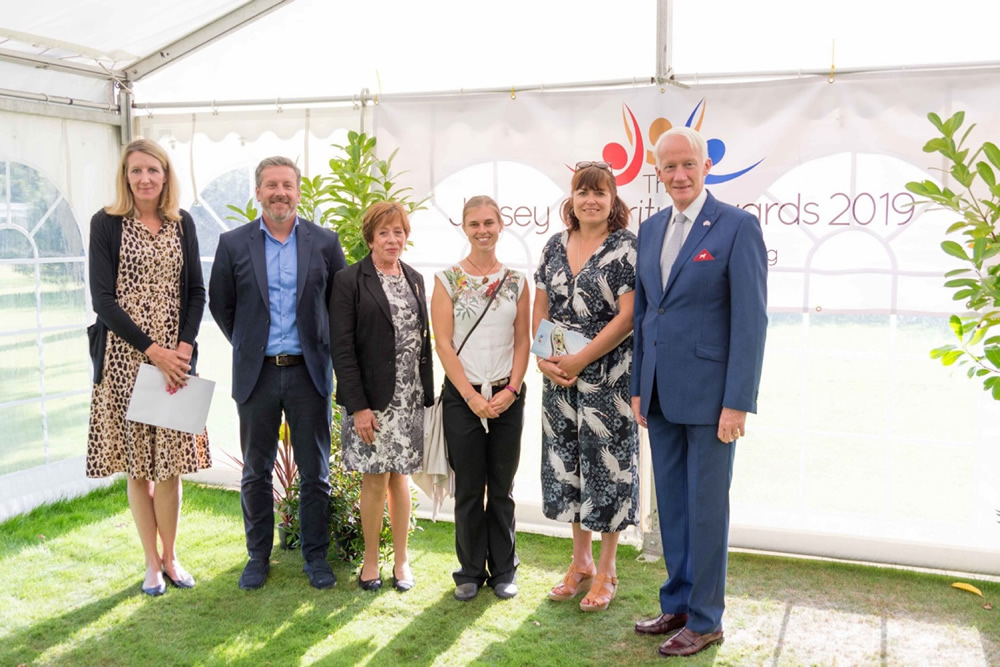 2nd: Autism Jersey
Autism Jersey is the leading charity in Jersey, dedicated to assist and support people, on the autism spectrum, their families and carers.
In January this year they developed a ground breaking initiative - the Autism Jersey Advisory Council, comprised entirely of people diagnosed with autism to ensure that people with autism have a voice. The council works closely with the main board of Autism Jersey with the aim of supporting the decision making process.
Nick Winsor, Chair of the board has done a wonderful job of making this happen but without Jonathan Channing's outstanding contribution to Autism Jersey over the years, firstly as a board apprentice and now as Chair of the Autism Jersey Advisory Council, it would never have been possible and we applaud them both and the whole team behind this initiative for making it happen.
Congratulations on winning this runner up award of £1,000.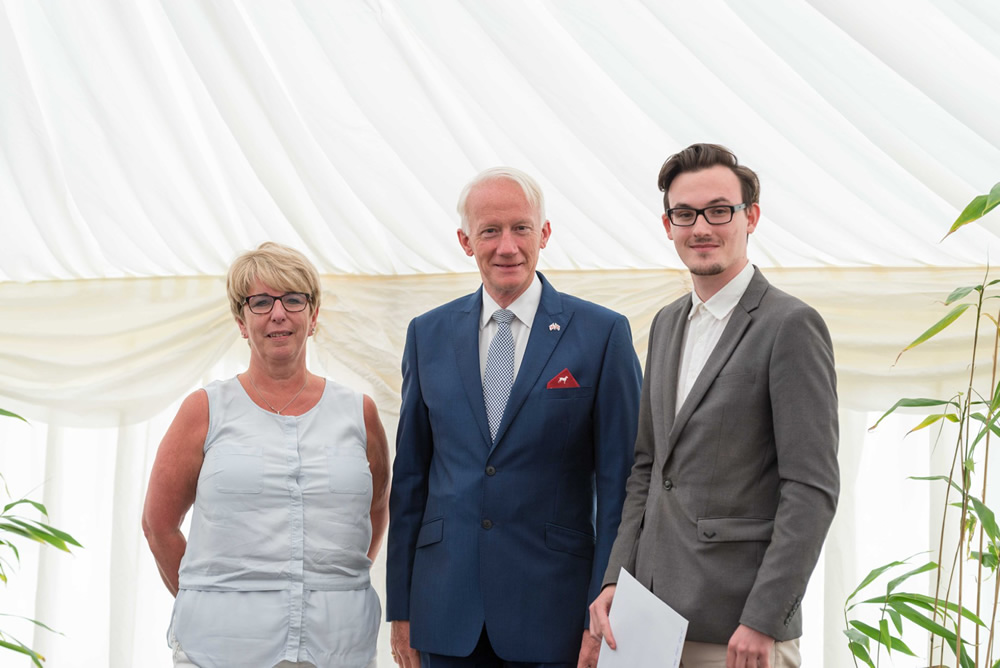 1st: Aspire (T/A Beresford Street Kitchen)
Beresford Street Kitchen has a vision of an inclusive workforce where people with learning disabilities and autism have the opportunity to maximise their potential, be recognised for their skills and be regarded positively with respect.
Again this was a really well written application that clearly outlined the project plan to launch a contract and events catering service that would provide training and employment opportunities for their beneficiaries, whilst maximising trading income.
With a waiting list they needed to find a way to provide more opportunities for their 'crew' beyond the capacity at Beresford Street Kitchen so they developed a corporate catering service, which now has many clients, including following a successful tender, the catering service at Police HQ.
We love the way they have consulted with and involved the crew and the positive impact this has had on them, some of the feedback included:
Real jobs in real business

Feels like Christmas very month on payday
We have good jobs
Some of the team were at the awards ceremony providing the wonderful afternoon tea! Well done for winning this award of £5,000 which we are sure will be put to good use.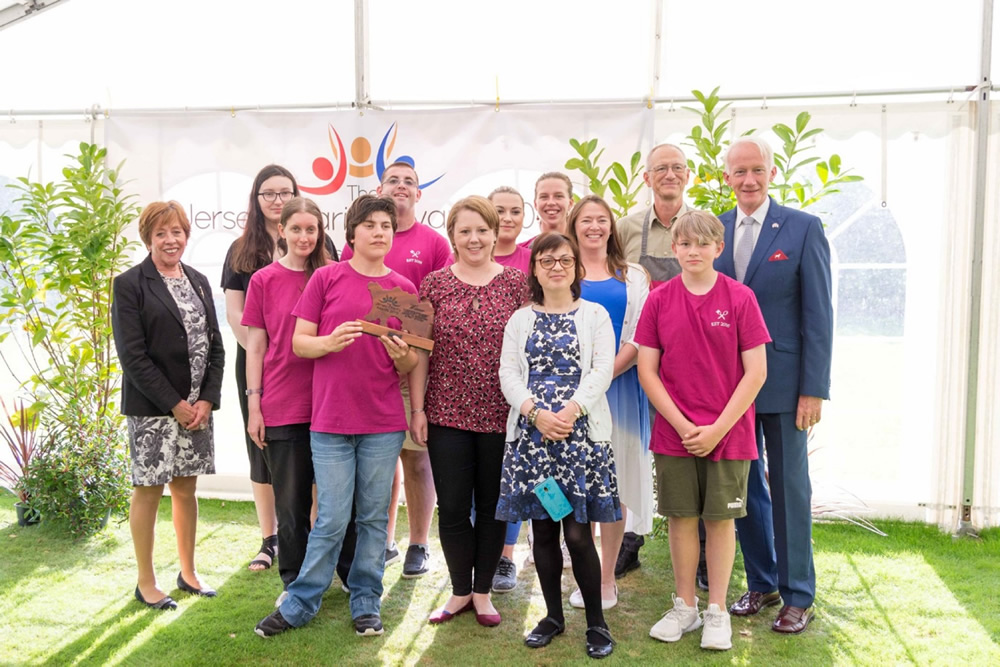 Outstanding Contribution
And one last award, a special award, for someone who has been nominated as making an outstanding contribution to the charity they work with.
And this award went to Hedley Hinault a "sprightly 92 year old" from Parkinson's Jersey. Hedley has been running bingos and car boot sales for more than 30 years and delivers 50 newsletters every month in the west of the island, as well as helping with transport to and from exercise classes when needed. His daughter is the charity's chair lady and he helps her tirelessly behind the scenes. Parkinson's Jersey said they "will never again have such a hardworking and loyal supporter and volunteer." Well done Hedley!