Pisces Trust
Membership Number: AJC117
Pisces Trust was established in 1977 for the purpose of providing recreational facilities for the parishioners of St. Brelade and the public of Jersey. It owns a large Hall/Gymnasium on a site provided by the Parish Assembly of St Brelade, situated in the Childrens Playground on the Petite Route des Mielles.
The work of the Trust is to provide facilities for the profitable use of leisure time at a price which will exclude no one on the basis of financial hardship. The premises are used widely for a variety of people : Cubs, Scouts, Athletes, Rowers, Boxers, Weightlifters, Majorettes, Judo, Karate, Girl Guides, Flower Club, Model Enthusiasts' Club etc. Sleeping facilities are available and the Hall has been used by visiting Clubs, Schools, RAF Culdrose, Charity Holidays etc.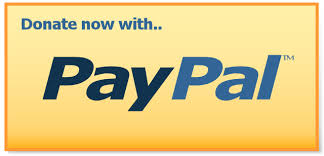 Make a Donation
If you would like to donate money to Pisces Trust please select an amount below.
All donations are anonymous and securely handled for The Association of Jersey Charities by Paypal. Please contact the administrator if you would like to inform the charity of your identity or if you have any additional questions.