Cancer Research UK Jersey
Membership Number: AJC12
Undertaking research into the causes of, means of preventing or reducing the risks of suffering from cancer and developing new and improved ways of treating cancer.
Volunteer Role
Assisting with fund-raising; volunteer helpers are always needed in the committee's charity shop in St Helier. The Jersey committee organises a number of fund-raising events a year, including Relay for Life, Race for Life and Stride for Life. More information on how volunteers can help are on our website.
Volunteer Commitment
To suit volunteer's schedule
c/o Brooks Macdonald
Liberation House
Castle Street
St Helier
JE2 3AT
t: 01534 715576
e: richard.hughes@brooksmacdonald.com
w: http://www.cancerresearchukjersey.org
: Richard Hughes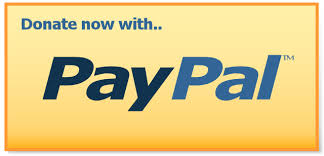 Make a Donation
If you would like to donate money to Cancer Research UK Jersey please select an amount below.
All donations are anonymous and securely handled for The Association of Jersey Charities by Paypal. Please contact the administrator if you would like to inform the charity of your identity or if you have any additional questions.