Scott Gibaut Homes Trust
Membership Number: AJC279
Originally established by Scope and Headway (Jersey) to provide affordable, purpose designed accommodation for people suffering from brain injury and cerebral palsy. The terms of the trust have now been extended and the trust now provides accommodation for people with any learning disability, autistic spectrum disorder and/or any physical or sensory disability. The trust has completed the development of 7 flats in Clearview Street and known as Scott Gibaut Court which flats are occupied by persons with disabilities. The trustees are looking for further opportunities to provide accommodation.
Volunteer Role
Generally we require help and support with fundraising
Volunteer Commitment
To suit availablility of the individual
c/o Le Pont Farm
La Rue du Pont
Trinity
JE3 5DZ
t: 01534 863850
e: ajbougeard@gmail.com
Chairman/Treasurer: Allan J Bougeard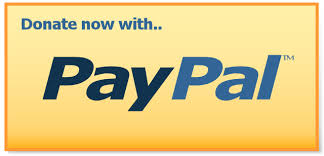 Make a Donation
If you would like to donate money to Scott Gibaut Homes Trust please select an amount below.
All donations are anonymous and securely handled for The Association of Jersey Charities by Paypal. Please contact the administrator if you would like to inform the charity of your identity or if you have any additional questions.