Jersey Evacuees Association
Membership Number: AJC373
To promote and sell the "Evacuees Remember" book. Funds from the sale of the book to be donated to organisations that assisted evacuees and islanders during the occupation, donations to be made on a yearly basis. To continue the creation of an audio version of the book in conjunction with Highlands College. To arrange a remembrance ceremony each year and to hold meals and events throughout the year for evacuees and their families. To work with the Jersey and Weymouth Society in bolstering links between Jersey and Weymouth with ad hoc events being held once a year in either Jersey or Weymouth. To provide educational talks at the islands schools.
La Pepiniere
Hansford Lane
St Helier
JE2 3JL
t: 01534 725916
e: jean@doublard.com
Chairman: Mrs Jean Doublard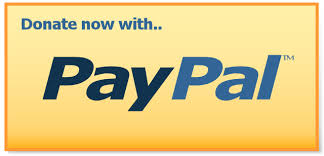 Make a Donation
If you would like to donate money to Jersey Evacuees Association please select an amount below.
All donations are anonymous and securely handled for The Association of Jersey Charities by Paypal. Please contact the administrator if you would like to inform the charity of your identity or if you have any additional questions.