Friends of Ecce Homo Trust
Membership Number: AJC416
To partner and enable Ecce Homo (a Romanian registered, non-governmental Christian organisation) to work with vulnerable families, children and the elderly, particularly orphans and the abandoned, irrespective of ethnic or religious background, to provide funding, manpower and humanitarian aid.
Volunteer Role
collecting, sorting, packing humanitarian aid on a weekly basis; arranging fund raising activities; encouraging sponsorship of families and children's homes
Volunteer Commitment
This depends on what help you are able to offer. Aid sorting takes place weekly and you should allow up to 3-4 hours per week.
St David
Petite Route des Mielles
St Brelade
JE3 8FA
t: 01534 741736
e: rosemarycoote@hotmail.co.uk
w: http://www.ecce-homo.ro
Chairman: Mrs Rosemary Coote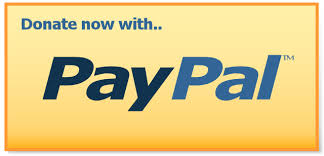 Make a Donation
If you would like to donate money to Friends of Ecce Homo Trust please select an amount below.
All donations are anonymous and securely handled for The Association of Jersey Charities by Paypal. Please contact the administrator if you would like to inform the charity of your identity or if you have any additional questions.