NCT (Formerly National Childbirth Trust Jersey Branch)
Membership Number: AJC63
NCT is here to support parents. We give them accurate, impartial information so that they can decide what's best for their family, and we introduce them to a network of local parents to gain practical and emotional support.

We are the UKs largest charity for parents, and campaign as the voice for parents on the issues they care about.
Our vision

Our vision is a world where parents are valued and supported to build a strong society, believing that a child's early years significantly impact upon the future they help to shape.
Our charitable purpose

We offer information and support in pregnancy, birth and early parenthood
We campaign to improve maternity care and ensure better services and facilities for new parents
We aim to give every parent the chance to make informed choices
We want to make sure that everyone has access to our services and activities
Volunteer Role
We would love to hear from any parents that would like to volunteer, we can offer training to help you, and you will meet many new friends and interesting parents. just get in touch we are a friendly bunch, we welcome new ideas and we want to hear from you if you would like to come and give it a go.
Volunteer Commitment
There are a varity of roles; some evenings and or weekends others can be during the day or when you have some spare time. It can be a weekly commitment, once a month or it can be for one off fund raising or you can just bake a cake!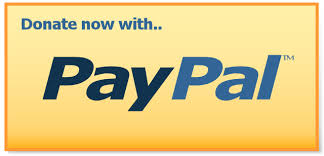 Make a Donation
If you would like to donate money to NCT (Formerly National Childbirth Trust Jersey Branch) please select an amount below.
All donations are anonymous and securely handled for The Association of Jersey Charities by Paypal. Please contact the administrator if you would like to inform the charity of your identity or if you have any additional questions.