League of Friends of the Jersey Group of Hospital
Membership Number: AJC82
Voluntary Services throughout the hospitals and day centres, with all money raised going to purchase items within the Hospitals Group.
Volunteer Role
To assist in hospital shop, coffee shop, trolley/JEP rounds, clinics, tending patients' flowers, trolley service at Poplars, Willows and Sandybrook.
Volunteer Commitment
2-3 hours a week
93 Miladi Farm
Longueville
St Saviour
JE2 7QH
t: 01534 875781 and 01534 759826 (Shop)
e: penfold.caroleann44@gmail.com
Secretary: Mrs Carole Penfold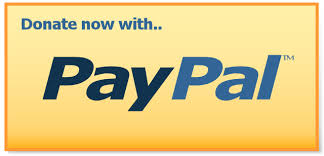 Make a Donation
If you would like to donate money to League of Friends of the Jersey Group of Hospital please select an amount below.
All donations are anonymous and securely handled for The Association of Jersey Charities by Paypal. Please contact the administrator if you would like to inform the charity of your identity or if you have any additional questions.