Jeanne Jugan Residence (Little Sisters of the Poor)
Membership Number: AJC18
The Little Sisters of the Poor provide a caring environment for over 90 residents, plus day residents. They dedicate themselves to providing homes for the elderly of limited means regardless of their religious beliefs.
Volunteer Role
Volunteers form part of our large 'family', bringing joy, love and respect to lives of residents. Help with transport, social activities, gardening etc.
Volunteer Commitment
A few hours weekly or according to possibilities.
Little Sisters of the Poor
Jeanne Jugan Residence
New St Johns Road
St Helier
JE2 4XZ
t: 01534 875960
f: (01534) 734269
e: ms.jersey@lsplondon.co.uk
: Sister Geraldine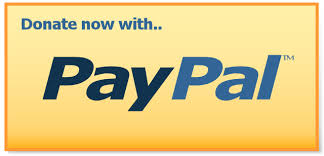 Make a Donation
If you would like to donate money to Jeanne Jugan Residence (Little Sisters of the Poor) please select an amount below.
All donations are anonymous and securely handled for The Association of Jersey Charities by Paypal. Please contact the administrator if you would like to inform the charity of your identity or if you have any additional questions.